A share from my practice…
September 18, 2013
A 17 year old presented in my office 2 weeks ago with systemic pain…everything hurt.  One day prior to her first visit with me, she was in the emergency room at an Ann Arbor hospital with a pain level of 45 on a scale from 1-10.  Excruciating.  She has had to use the handrails to pull herself up and down stairs lately and has not been able to have any normal 17 year old fun.
She had been dealing with this type of pain for the past year and her family had done everything for her.  All medical tests were negative.   Next step in the medical arena was muscle biopsies.  She was 1 week away from going in for that.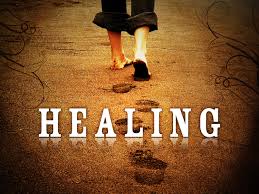 This beautiful girl was put on acne medication in early 2012.  Turns out as her parents did more research after not finding any answers to all the pain she was experiencing, systemic pain can be a "rare" side effect of that particular medication.
Her mother works with some other people who are under care here at the Café of LIFE and one of them said to her, "If anyone can help your daughter, Erica can."  I am flattered however I also know that I am just the messenger, chiropractic and the body's Innate Intelligence is doing all the work, the only part I can take responsibility for is I have the education, skills and I set a very clear intention for her to return to perfect health.
They had no idea what chiropractic was about.  The first visit to the Café of LIFE includes a lot of education about the nerve system and the power that heals the body works though this system, and if there is interference, called "subluxation", it is going to be compromised.  They were shocked to know that, grateful for the time I spent with them explaining that and STOKED to get started.
Today marks her 4th adjustment.    She is pain free for the first time in a year, she has had some 17 year old fun over the past few days and is in high hopes of joining her swim team for practices and meets in the next couple weeks.
The body has an incredible ability to heal.  I am so lucky to be able to witness these miracles on a regular basis.   I share this story with you so that you know a little bit more about what goes on here at the Café of LIFE.  I also share this story so that you do not take medication prescribed by the MD with blind faith.  Do your research.
Some many of the stories at my practice are worth sharing with the world.  I don't always take the time to write them all out.  Thank you for taking the time to read and for letting me share.