I know what you are thinking, "what is she up to now?!?!"  I have to write this post and just globally announce that I AM NOT CRAZY!!!!
I am selling my house.  Yes, I have been so grateful and blessed to call a cozy place on a beautiful lake south of town "home" for the past 3.5 years.  SO. VERY. VERY. VERY. GRATEFUL.
As I was headed out the door for a run 3.5 years ago, my mom called me to ask if I would ever consider living on the lake (they live on the other side of said lake).  The very first thing that came out of my mouth is "that would be great if I had somebody to do that with."
I pondered that thought for my entire run and it became very apparent that very thought was an incredibly limited belief about myself and my situation.  I called her right back and said "YES!!!"…and the rest is history.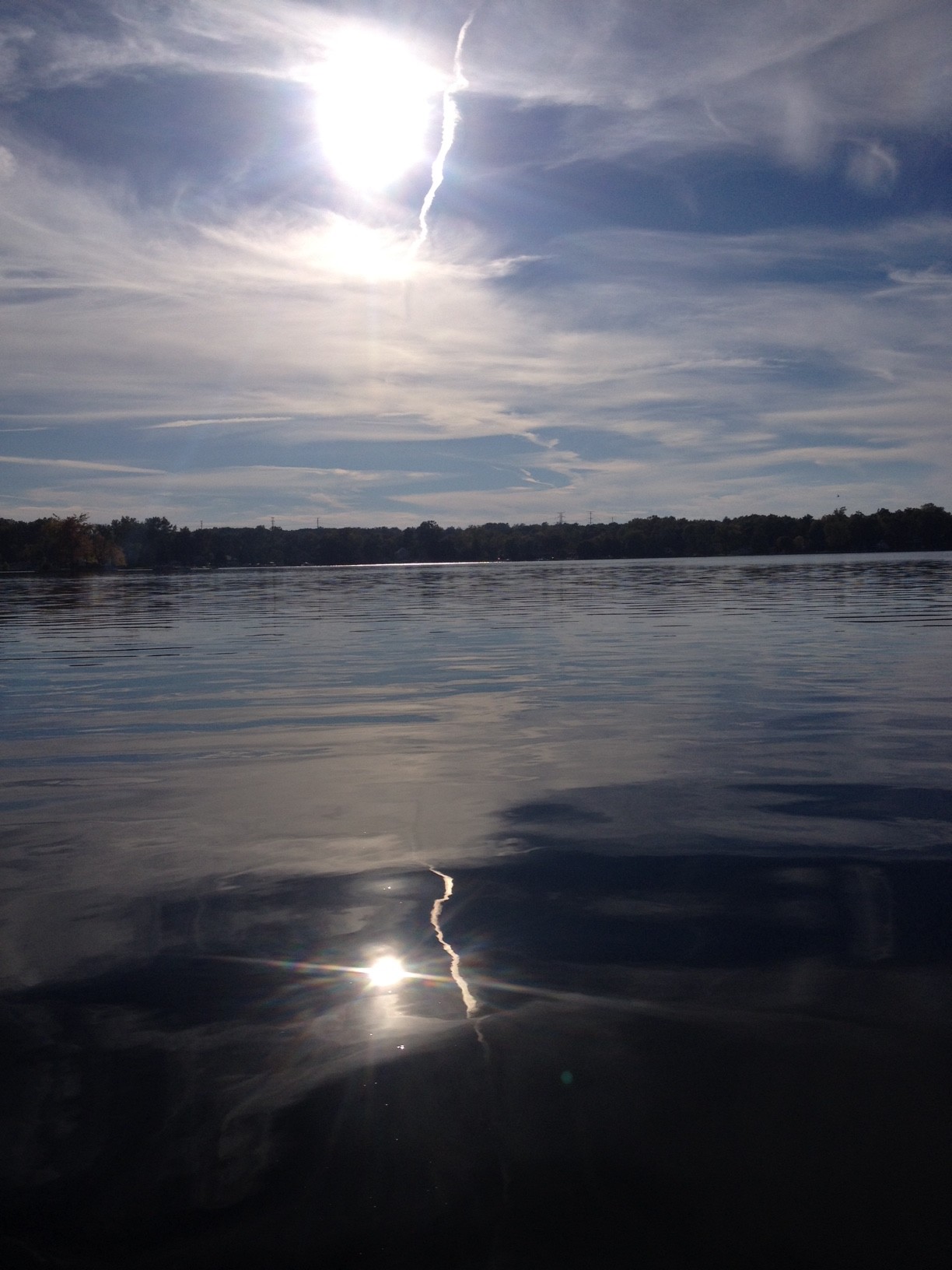 So fast forward 3.5 years later, with a for sale sign out in front of my house, and everyone is calling me CRAZY!!!  "You have got to be CRAZY to move off the lake!"  "Are you nuts, you live in a beautiful home!"  "I heard a rumor your home is for sale, are you out of your mind?"
All of you know that owning a home is a lot of work.  Adding the word "lake" in front of that word "home", adds a lot more work on top of that.  I am not one to shy away from work and I have a lot of maintenance things hired out to keep my life simpler.
My biggest challenge is that everything on the lake weights 60-80lbs or more and there are so many routine things that I cannot do at all because things are so CRAZY heavy.  I am just one single gal and I truly have to call people over to help me on so many occasions.
Everyone will say "Oh, but that is simple for you…you have 3 brothers to help you with all that stuff."  Well there is some truth to that and they step up every single time they can, however, they have their own lives and families and it is tough sometimes to coordinate schedules to make things happen.
I absolutely love the lake I am on and I practically grew up here though we didn't have a house right on the water.  However, like I mentioned above, my Mom and step-dad are on the other side of the lake and in the summer, my brothers and their families hang out there almost every weekend.  Therefore, I am rarely at my house at all.  I would much prefer being with everyone else and playing with the kids as they learn about their world, about the water and how to swim.  We spend hours and hours chatting, playing, listening to music and the squeals of the children, and making and sharing food together.  That is what I want to spend my time doing and the greatest part of this is that I do not have to give any of that up.  My family will live in the house they are in for many, many, many more years to come.
I have a beautiful pontoon boat that I keep at my house.  It is a running joke on the lake, and some think I AM CRAZY that it never leaves my dock.  I took it out a total of 3 times last summer and 4 the summer before that.  If my family is out on my parents boat, why would I undo my boat and be separated from them?  Trust me, I AM NOT CRAZY!
I have a family home and I do not have a family.  I AM NOT CRAZY for making this decision, I am just one single gal and that is too much house for me anymore.
It is true that I will miss my view and my garage.  I am down-sizing and moving into town really close to my practice.  I AM NOT CRAZY, I have plans to eventually live on another lake down the road sometime.  For now, this is the next right move for me.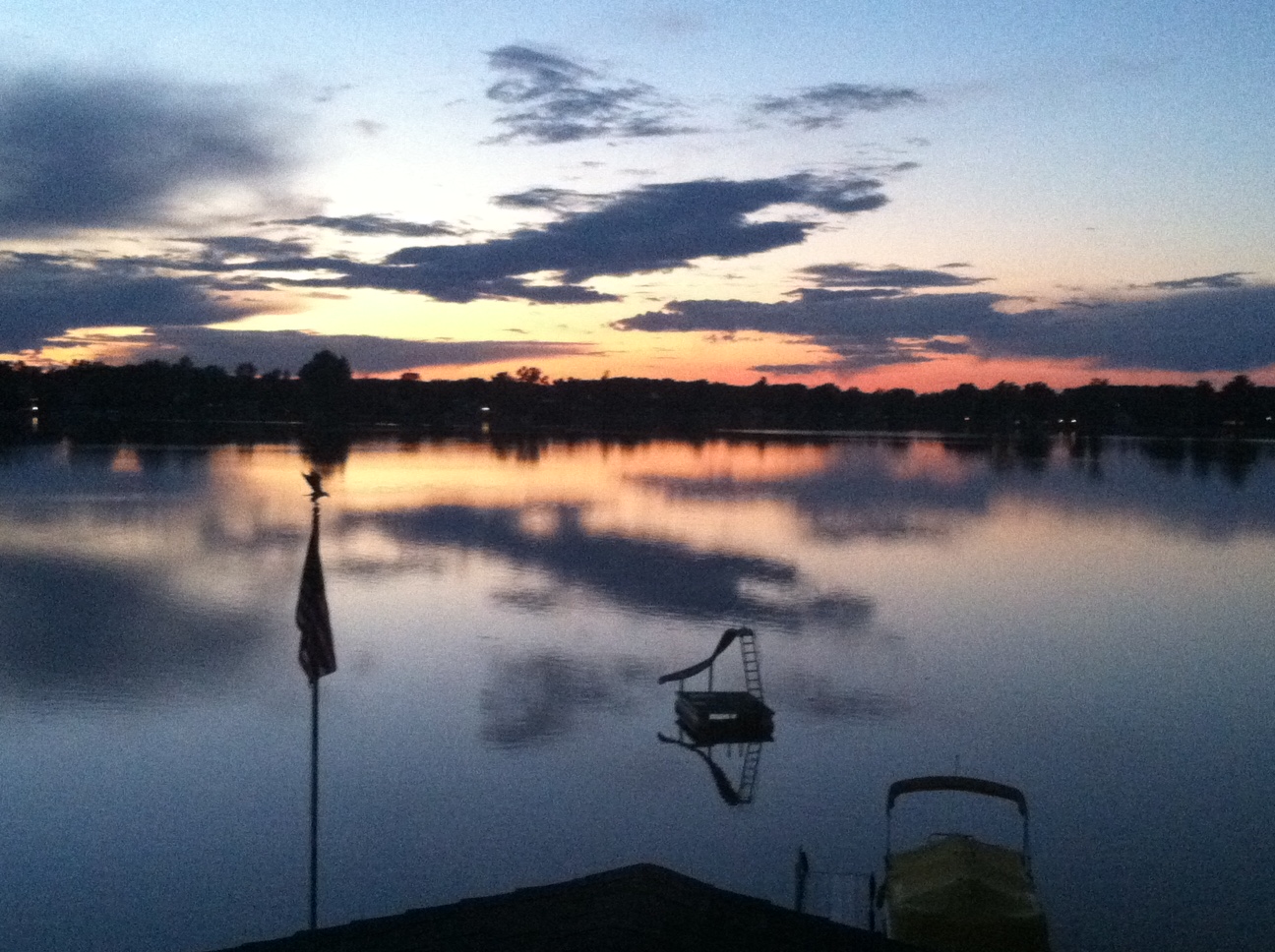 It seems backwards and so strange when I tell others of this move.  I always feel like I have to justify the fact that I AM NOT CRAZY and then I go into my long list of reasons that I am choosing what I am.
I will absolutely miss this house.  If you know me at all, you know I have put some blood, sweat and tears into creating a home here.  Homes that are loved show you they are loved, that is apparent to anyone who walks in my front door.
I remember moving out of my last chiropractic office location and into the location where the Cafe of LIFE Chiropractic lives today.  When I left that location, it had been a chiropractic office spot for over 50 years.  I didn't buy the office from someone, it just so happened they were moving their practice out when I was moving my practice in.  When the final day came in that space, it was incredibly emotional for me.  It just so happened to be the spot my brothers and I would go to see our chiropractor while growing up.  As a child I ran through those halls I was now serving in.  I also knew that we would be able to offer such a superior experience with so much more space and a better fit in our new building and that is exactly what has happened.
This feels a lot like that move.  It will probably be even more emotional because it has been a sanctuary for me, a refuge at the end of my day and a nest to settle into at night.
In retrospect, maybe it would have been great if I had somebody to live in this lake house with  Maybe that would have made it simpler and easier, or at least I could have had built-in help for carrying heavy things.  (On a side note, I would allow all of you to call me CRAZY if I married someone just so I would have help carrying things).  But I also know and fully trust that it is the next right move for me and it is going to lighten the load, free up my time and allow life to be so much fuller and richer in my new spot, right in town, right by my practice.  That will become my sanctuary, refuge and nest to settle into at night.
Ultimately I did choose to live here and though the seed was planted by someone else, I let it grow and become my current reality, which truly is beautiful and I am so blessed.
I also have found that when life gets a little uncomfortable, that is when the magic really happens.
Yes, I am in tears, this is incredibly uncomfortable.  It is so much simpler to stay in a place than to move  It is so much more comfortable to not make waves and shake up my life and have to pack everything up and unpack a home of boxes on the other end.  But I hope you can hear in my words that I am stunted here in this most beautiful place I call home right now and it would serve me better to let go and move forward.  It is also well thought-out and I rest peaceful knowing that, though it looks like a strange move from the outside, I AM NOT CRAZY!!!!  Rather, I am just doing my best to live my fullest life possible and I HOPE YOU ARE TOO!!!!   …and as a side note, there is a really great, very loved home for sale on Runyan Lake if you are in the market.