A return trip to Alaska has been on my list for a few years now.  As many of you know, I lived in Anchorage, Alaska for 3.5 years.  Though I am a Michigan State University fan through and through and began my undergraduate degree at MSU, my true Alma Mater is University of Alaska Anchorage.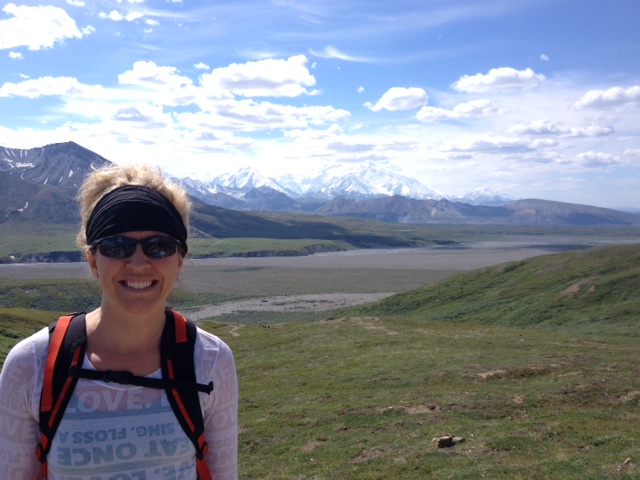 I moved to Anchorage in 1998.  I left to pursue my doctorate degree in 2001 and this was my first chance to get back there to explore that beautiful state.
When I look back to 14-17 years ago, I hardly recognize who I was at that point in my life.  So much has changed in my entire being, that truly feels like a completely different lifetime.
Stepping off the plane and driving from the airport to our hotel was surreal.  All the little neurons that hold memories of that place started to fire in my mind.  I could remember some streets, but not all of them.  I could remember the layout of the city, but still needed a map.  It was such a familiar place yet so far away and removed that it had a really cool and new feeling to me.
Our first stop was University of Alaska campus.  When I lived there, I wore very different clothing.  All of my logo wear from UAA was oversized hoodie sweatshirts and I needed to update some of those pieces.  Being back on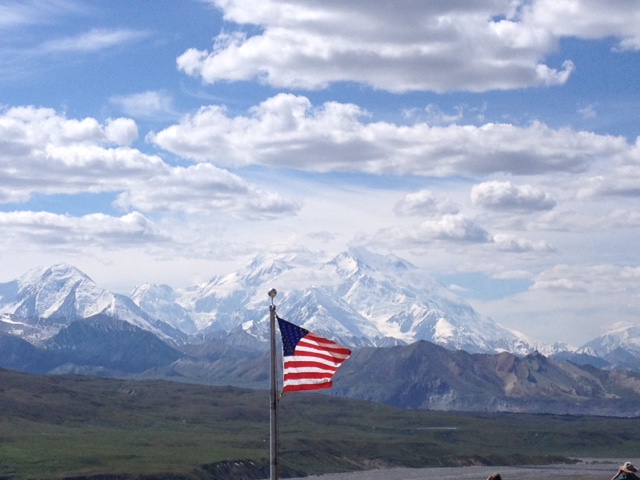 campus was surreal.  I completed 3.5 years on that campus but it was so foreign to me.  Did I even go here???  3.5 years of my life is a long time, long enough to have traveled that campus by foot to and from class over and over and over again, it seems like I should remember something.  It was like being in the twilight zone and being in a place I had never been before.
I decided to purchase an alumni license plate cover so that I can see it on a daily basis as a reminder of that era of my life.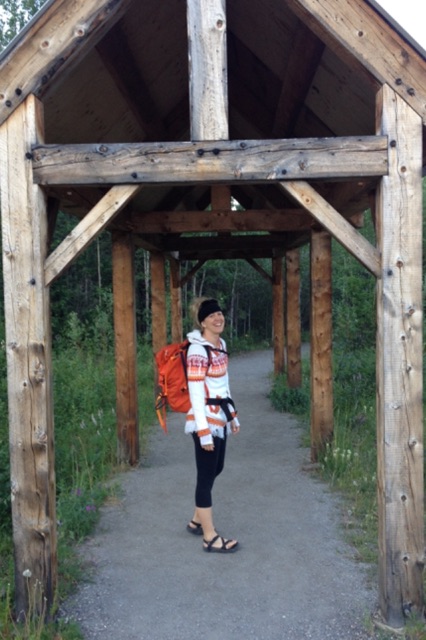 Completing that visit to campus, we heading out towards the mountains.  Our destination was Denali National Park.  The drive was incredible; the mountains, the water, the scenery, the music in the car, the conversation, the memories, the company, all of it.  It was so great to be back.
The days are long in Alaska this time of year.  In fact, the days never end once you get far enough north.  The sun sets but it never gets dark and I am not sure it actually sets as much as it tucks behind the mountains for a few hours.
The next day we took a 12 hour bus ride into Denali National Park.  If you ever go there, you can only drive your car 15 miles in.  Anything beyond that, you have to get on a shuttle bus.  When you go, get on one of those buses because there is so much more to see out there beyond 15 miles, that is just the tip of the iceberg.
The day finished with a hike to our campsite.  I think the hike was a little over a mile, or 2 miles or more miles if you take the wrong path.  Yup, absolutely found that out through experience.
I am renewed and refreshed in the mountains.  I am renewed and refreshed with lots of hugs.  I got a lot of both of those things by the second day of vacation.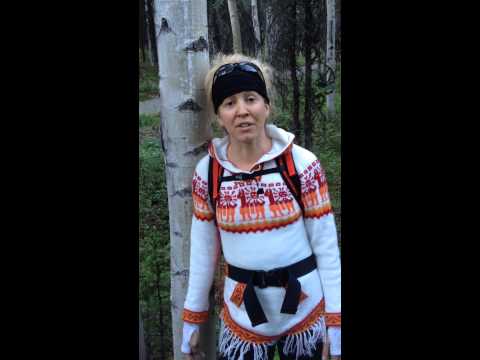 My return to Alaska was such a tremendous experience.  The lessons are trickling through my days as this week has gone by.  Pictures do not do the place justice…but I tried.  Stay tuned, I have a lot more to share.