As I was on a 3 mile walk near my home this evening, I was thinking I don't know if I ever remember a sweeter September in Michigan than what we are experiencing this year.  I love the fall and am totally in love with this sweet, sweet September.
Do you remember ever having more sunshine than what we have had lately?  I think it has rained maybe a few hours total for this entire month.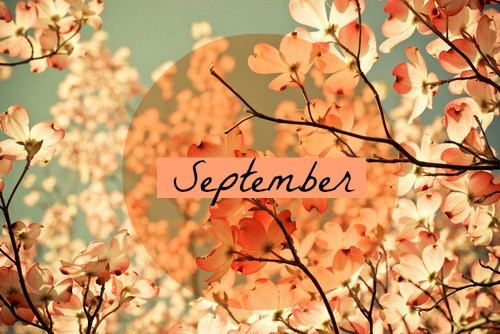 The nights are cool now, the mornings are crisp and it is so refreshing.
But there is so much more to this sweet sweet September than just the weather and I do not know many people who actually enjoy talking about the weather.
September marks a time of year when things begin to "normalize".  Most of that is our schedules with school starting and getting the family back to some sort of "normal" routine.  Serving this community in my office, Cafe of LIFE Chiropractic, on a weekly basis magnifies so much of the community energy.  August, and the preparation for school to start, brings a frenzied energy.  There is always such anticipation about the year ahead and what it will bring.  So many questions run around in everyone's head and it shows up in their physiology…Who will be my teacher this year? Will I have the right clothes?  I wonder if my friends will be in my class?  I wonder if I will get "that" student the other teachers are warning everyone about?  I wonder how my sports team will do?  .…all of these unknowns and so much more adds into the already heightened energy of August.
In the past, September has hit like a ton of bricks and it has often taken a long time for people to settle into their routines.  But this sweet sweet September feels very different. It feels like we were all ready for that shift back to routine and school and work.  Of course our busy schedules have brought October on us so quickly it is difficult to believe that will be next week.
And when speaking about sweet sweet September, we cannot forget about college football of course!  College football games are usually attended wearing lots of layers and drinking warm drinks…but not in September and especially not this September.  Beautiful, sunshine filled Saturdays at the football stadiums with the smells of fall in the air, does it get any sweeter than that?!?!
So as I am walking this evening and admiring absolutely everything about this beautiful place I call home, I am thinking to myself "I don't remember a sweeter September than this one, and I am sure grateful to be awake and alive today to experience it!"
I certainly hope you have been able to get out and play in the sunshine with your families.  Within just a few weeks, winter will be moving in and I am definitely not banking on seeing another sweet sweet September quite like this one.  We get to live this one time…put some of those "have to's" aside for a few more days and get out there and make the most of it!!!