I receive many emails.  About once or twice a month I get emails that sound exactly like this.  This exchange is copied and pasted from my inbox…
"I have been dying to ask your motivation behind your "living"  Has this always been your life or was there a catalyst?  I recognize the journey and enthusiasm and I am wondering if I can ask your reason?  Would you mind sharing?"
My response:  "There was no catalyst, just realizing that more and more of life slips by fast and faster…I have always lived like this just have taken it to a whole new level recently for no other reason than life is slipping by.  Many have written me asking if I am sick or have some sort of terminal diagnosis (and I don't) but more than anything is my desire to help inspire others to take action in their lives."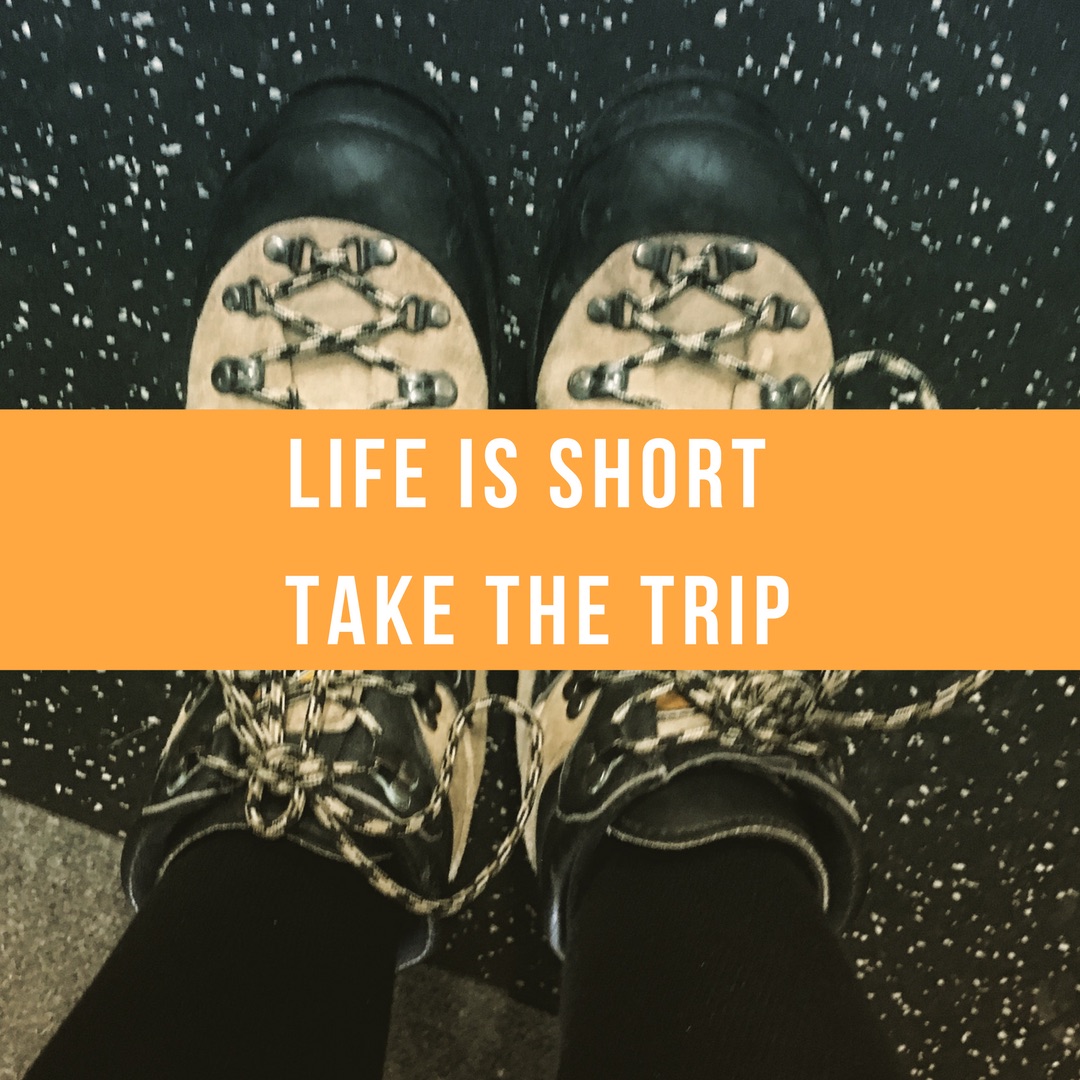 These emails come in regularly and so I thought I would just share in a bigger way than I have before.
As most of you reading already know, I am taking on MT KILIMANJARO in just under 2 months.  No I do not really run a true "bucket list" because I don't want to do things because I will be dying someday.  I take on these adventures because I want to TRULY LIVE this life that I have been given!
When I wake up in the mornings, I start with gratitude.  I am so grateful for another day and I go about getting up and around and making things happen.  And then I do the same thing the next day and the next day and the next day.  This can get mundane and monotonous however I also plan on life mostly being mundane and monotonous and by default it will stay that way.  Most people experience this.  I think real joy is found in the mundane and monotony of the everyday.  When we can learn to enjoy the mundane and monotony of the day to day, happiness is truly lived because lets face it, life is not one crazy adventure and vacation to the next.  We live mostly in the in between.
I am a rather simple gal at my core.  I love my life, I love my job, I love my family and I love my friends.  I like to have nice things but I usually try to go about obtaining them through shopping the "sale" racks.  I am always prudent with my next steps and am ultra responsible.  In all of that, I do my best to say "YES" to invitations that are thrown my way.  Many times I do not know what I am getting into but I choose to stir up all the courage inside of me and step forward.  I have learned that over and over and over again, LIFE has my back.  And even when stakes are high and probability is down, I choose to step forward anyway and just see what turns up.
I have fallen many, many times, more times than I like to admit or own up to (and for the sake of this blog, I have maybe not shared as much of that as I should) but what do they say?  "Fall 17 times, get up 18!' and I try to live by that.  Just get up and step forward and see just what appears under your foot.
So I am taking on MT KiLIMANJARO in the beginning of March.  The highest altitude I have been is around 14,000 ft above sea level, "KILI", as it has been nicknamed, stands at 19,000 ft.  That is HIGH!!!!  SUPER HIGH!!!
Some of you know about my heart condition, some of you don't.  The hole between the top 2 chambers of the heart that is there in utero never closed for me.  What does that mean?  It means that a portion of my blood skips the trek through the lungs and doesn't get oxygenated.  It is an issue in my day to day and a bigger issue when I am working out and I manage it by staying super healthy and strong.  Will it be a problem at altitude?  Quite possibly however 10% of the population has this defect and many don't even know about it and I am trusting that a few of those 10% that have no idea they have it have done KILIMANJARO or something even more intense and succeeded.  I am trusting that LIFE has my back on this one.
But who really knows?  There is absolutely no way for me to know if I am going to succeed at climbing to 19,000 ft or not.  The only real way to know is to train as hard as I can and then show up and give it my all and see what happens.  All that I have read so far is that this trek is treacherous and daunting and a good portion of it is, what my brother refers to as, a "nose down suffer-fest".  He hasn't done Kili, he has done way more intense trips than that and is partially my guide, trainer and inspiration.
I am so curious if summit is possible for me, way too curious to do anything else but get over there and give it a whirl! It sounds extravagant to be doing something so intense.  I plan to share the entire story with you so that you may have an idea of what something like that is like.  I also hope that in this process you realize that there may be something in your mind and in your heart that you want to take on and that waking up day in and day out without taking on the challenges just isn't living enough for you.
It will take us 6 day to summit and then 2 days to descend.  In my mind I am preparing for just keeping one foot progressing in front of the other and see what happens.  If I took that last step, I can probably take this next step.  If I can take the next step, I bet I can take the next one too.  If I can string a bunch of those small wins together over and over and over again, I can make it to the top I just know I can.  When I picture this process, I get choked up as I know it is going to take every single bit of willpower that I have to make it happen.  I am a natural athlete but I have physical restrictions that have deterred me from doing anything too extreme.  This will be a test of just how far I can go.
For my 30th year, I ran a full marathon.  At this point, I do not see a future of taking on any kind of extreme challenges beyond KILIMANJARO.  That will be plenty and such an awesome way to cap my 40th year on the planet and shift into seeing where life takes my next 10.
As I started this post, I get many emails all the time asking why and how and what makes me do these things.  Just LIFE…just simply and purely the desire to really live this life fully.