I've been meaning to tell you Merry Christmas and Happy New Year!!!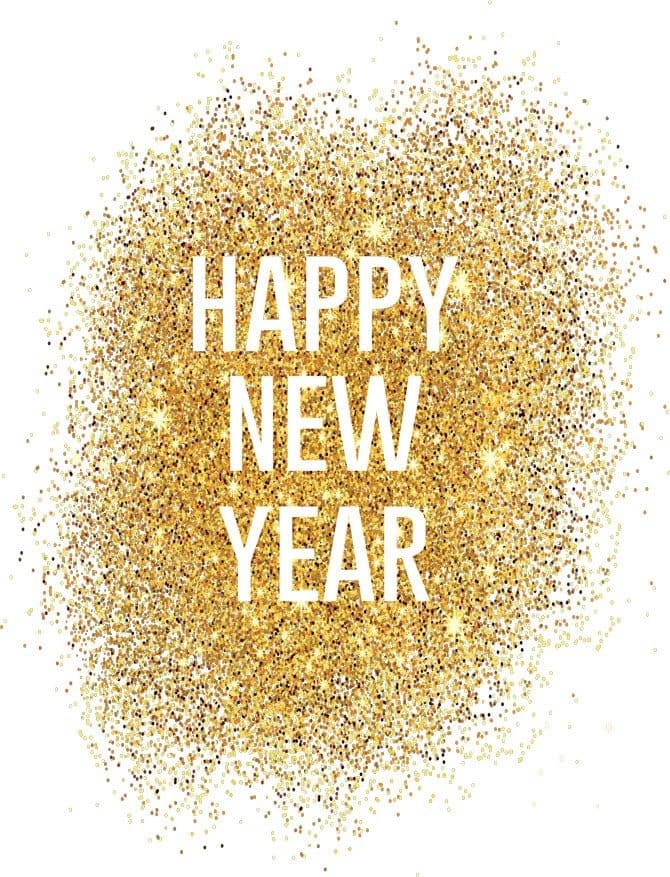 Wait!!!  It is past the middle of January, isn't it too late to say that?  Yes, you are probably right however I do hope your New Year is off to a great start!!!
I am writing to let you know that I spent all the money I was going to use to send out holiday greeting cards.  I went to order them but when I ran the numbers of how many thousands of cards we would have to send out here at Cafe of LIFE Chiropractic as well as my personal life and how many hours it would take to personalize all of that, I decided to do something different.
Over the past 13 years, Cafe of LIFE Chiropractic has grown and served so many people in and around this area that our address list consists of thousands of people.  Back in the early days when the Cafe was in its infancy, it was pretty simple to order 500 cards and take the time to sign them all, address the envelopes and send them out.
After a few years, and our office filled up, I realized how much time that was taking from my staff and myself as well as just how much money was spent to make all that happen.
Now don't get me wrong, I love receiving Christmas cards and and holiday greetings and love to see how your families are growing.  THANK YOU SO MUCH for including us in your Christmas card list!  In fact, we have kept all of those beautiful cards with your gorgeous families here at the office and have wallpapered the back side of a door here at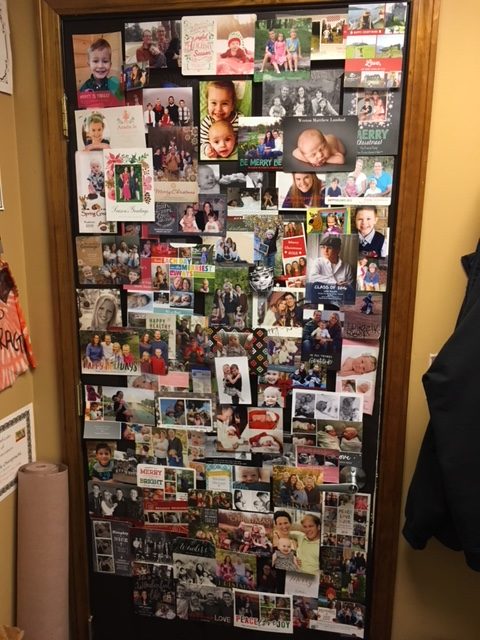 the Cafe.  Want to see it?   —>>>
I decided about 5 years ago, since it was a substantial amount of money to make that all happen and I also know that there are many people going without food in our area, more than we even know, I would donate all that money to the Food Bank of Eastern Michigan.
The Food Bank can take $1 and get six meals out of it.  I don't know what kind of food they can get their hands on but it has to be better than no food at all, especially during this time of year.
If one single dollar provides SIX MEALS to those in need, with the money we donated we provided THOUSANDS OF MEALS.  That makes us feel good about what happened to your Christmas greetings this year and for the past few years…someone is eating your Christmas card.
I realize that sending Christmas cards and greetings is an important part of the year to many people.  In fact, I am certain in the coming years I will get back to sending personal holiday cards again with a regular update as life progresses.  In the meantime, I will be supporting places that support our community and make the world a better place.  I think feeding people instead of sending cards was a great choice for us as I know our money was spread far and wide.
I trust the year is off to a great start and I've been meaning to tell you all that I am thinking about you, Merry Christmas and Happy 2018!!  May this be your best year yet!!!  …and something to think about for the future, maybe you will send some money to them as well knowing how much need there is and how far your dollar can go.