It was right around this time in 1996, while attending Michigan State University, that I woke up at 2AM and decided I was going to be a chiropractor and went right back to sleep.   I never turned back and now we will celebrate because of that.
Fast forward through 6 years of undergraduate school and I finally enter Life University College of Chiropractic. Four intense years later I graduate with my doctorate and find my way back to Fenton.
My original plan was to open my office in Ann Arbor which changed when I realized how difficult parking is in the downtown area.  My second plan was to open the Café of LIFE in Birmingham, where my family is originally from and still stands Peabody's Restaurant.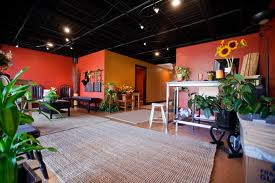 I was living in Fenton with my mom and step-dad so I was driving around this area a lot.  I always had my eyes open and one day a really cute little place came up for sale that got me thinking of potentially opening my doors here instead.
I brought the idea to my mom and she said "If the names French Laundry and Fenton Hotel can make it as restaurants, a Café of LIFE can make it as a chiropractic office."
I wasn't set on Fenton as being my landing place and so my HIGHEST priority when searching for office space was a 1 year lease (most commercial spaces require at least 3 years).
I settled on a space on Trealout Dr.  and opened my doors 9 years ago on March 12th…and the rest truly is history.
I had no idea when I moved home that I would still be here 9 years later.  I had no idea how much fun I was going to have being a chiropractor.  I had no idea how many families I would become part of.  I had no idea I would get to serve so many babies and chldren.  I had no idea I would enjoy giving back to the community I grew up in so much.  I had no idea I would find such amazing support here in this small town.  I had no idea I loved Fenton so much.
But I do, and so here I am.
If you are reading this blog post, I am very grateful that our paths have crossed.  I am so grateful you have allowed me to be part of your family, your life and your healthcare team.  Thank you for spreading the word about chiropractic and about the Café of LIFE.  I get choked up when I have a moment to think about how blessed I am to be part of your life.  It is my pleasure to be your chiropractor.
I also have to say thank you to my amazing staff.  We have seen some faces come and go, and even when they go, they don't go far.  A HUGE THANK YOU to the beautiful Alyssa that is currently manning this ship and keeping us all in line.  Also THANK YOU to Teri who is our little engine that just keeps giving and loving and serving after all these years.  THANK YOU to Rachael and Kel Leigh as they round out my incredible team.  We wouldn't be the Café of LIFE you all know today without these amazing ladies.
One last THANK YOU to all of you for sending your friends and loved ones our way!  We are looking forward to serving all of you for many years to come!
Truly, from the bottom of my heart, THANK YOU for allowing me to serve you.
NOW LET'S EAT CAKE!!!  Join us for your adjustments and stay and celebrate with a piece of cake 7:30a-10a & 3p-6p on Wednesday, March 12th!!!
Categories:
birthday
,
chiropractic
,
chiropractic for kids
,
Chiropractor Fenton MI
,
chiropractor for kids
,
community
,
energy
,
family
,
Fenton chiropractor
,
find a chiropractor
,
fun
,
gratitude
,
health
,
life
,
life lessons
,
love
,
marathon
,
pediatric chiropractor
,
service
,
success