The services at Cafe of LIFE are EXPANDING!!!
I have been in private practice for almost 12 years.  Over the years, we have seen many patients come through our doors and heal, healing on levels both big and small.
There are so many different aspects to what make up our health and while chiropractic is a BIG PART of that, many people also have other areas that need assistance to sort out and change to really express more life and ease in the day to day.  Things like diet, exercise and stress-reducing activities are so important in maintaining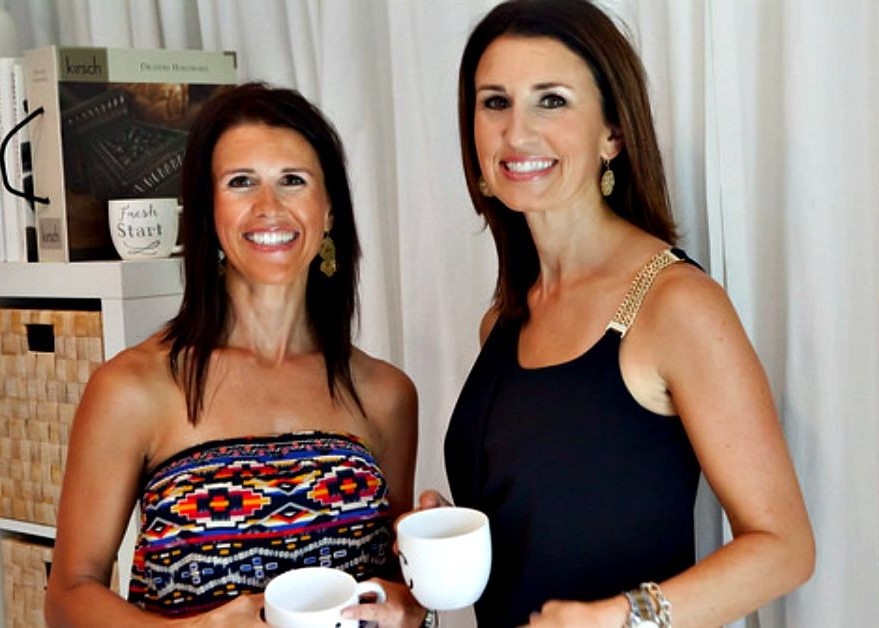 good health.
In the end, I am only one woman.  And although I have created this facility and, along with my team, have grown it into what it is today, I am still only one woman, with only so much energy and only so much time.  I realize that I cannot do it all.  I also realize that you all need more.
So it is PERFECT TIMING to partner with a couple of dynamic women who have been doing HOLISTIC LIFESTYLE COACHING for a few years now.  Jennifer Ream and Christine Landaal, otherwise known as the OSO Sisters, live locally here in town and have been coaching through an online and telephone platform.  They are ready to bring their services out into the community and reach those in search of assistance to move their lives and health forward.
Jennifer holds a Bachelor's of Science in Nursing, is a certified Reiki practitioner, and is a life-long student of spiritual awareness and holistic healing.  She is also a wife, mother and lover of the outdoors and enjoys helping to guide clients towards reconnecting with themselves, healing from the inside out (which is also the chiropractic philosophy, seriously a perfect match for us) and learning tools to manage everyday life with ease.
Christine has a Bachelor's in Business Administration and is a certified Integrative Nutrition Health Coach.  She is a wife and mom and has done some work with her son's food allergies as well as healing herself through an autoimmune disease.  Her knowledge and personal experience has led her to pursue her passion for nutrition and healthy living and assisting her clients on their health journeys.
WE ARE THRILLED to have such qualified and dynamic women here to assist us in furthering our mission to help serve this community better in your multitude of health needs.
Jennifer and Christine are conducting their business here Tuesday mornings from 8am-2pm.  Go to www.OSOSisters.com to learn more about their services and schedule a consultation.  Find them and "Like" their page on Facebook at OSOSisters or email them directly at JenandChristine@OSOSisters.com.
Some of our patients have had concerns about how we will all fit into this space.  One day we hope to EXPAND the building, but for right now, we will be working with our different practicioners (there are 2 others joining us as well that I will introduce over the next couple weeks…stay tuned!!!) during hours we are not regularly open.  Chiropractic care and massage therapy will carry on as they always have.
We are excited to be EXPANDING and able to offer you a little more in an INTEGRATED HEALTH TEAM atmosphere here at Cafe of LIFE.
While you are at it, grab your calendars and mark THURSDAY, OCTOBER 20 to join us here at the Cafe of LIFE from 6-7pm to meet our team and learn more about our INTEGRATED HEALTH TEAM!!!
Categories:
Cafe of LIFE Chiropractic
,
chiropractic
,
chiropractic for kids
,
Chiropractor Fenton MI
,
chiropractor for kids
,
community
,
detoxification
,
diet
,
digestion
,
edge
,
energy
,
Fenton chiropractor
,
find a chiropractor
,
food
,
healing
,
health
,
help
,
Innate Intelligence
,
learning
,
life
,
life lessons
,
nutrition
,
organic
,
peace
,
pediatric chiropractor
,
present-time consciousness
,
rejuvinating
,
service
,
success