Today I found the unknown staring me in the face.
The unknown is intimidating, very, very intimidating.
As most of you read in my last blog post, I GOT ENGAGED!!!!  I am absolutely OVER THE MOON EXCITED, blessed and honored that this man has asked me to be his wife.
…and I have a GORGEOUS RING!!!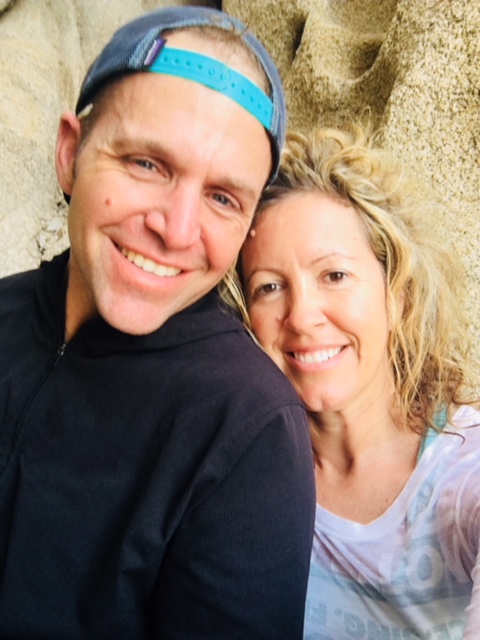 Newly engaged, it is hard to turn my eyes away from the ring.  I had the chance to pick it out in the beginning of December but to actually wear it is a whole new experience.
As many of you know, I was married at 19 for 7 years.  At one point someone said to me "Oh, you have had your 'starter marriage'."   "STARTER MARRIAGE"???????  Um, sure???  I am not a fan of that concept, I understand the idea of a "starter home" by not a "starter marriage".
Since then I have dated for 14 years and had some long term relationships, however even during all that time, the voice in my head would chime in and say "How do people actually get to the place of committing to marriage anyway?"  I couldn't make sense of it at the time.  Now In retrospect, it is simple to see that internal voice was just making sure I would eventually find the right one and I get it now.
I look down at this ring and it says "commitment" to me in the most beautiful way.  But staring right back at me is this huge UNKNOWN.
There are so many unknowns…things that have been on my radar but also things that I/we  haven't thought through completely.
It is scary to look down and know that I have literally committed to the unknown with Mike.   The longer I linger in thoughts of the unknown, the more nauseated I get.  It's pure worry and I am sure there may be some place in your life that you can relate to that feeling.
When I snap out of that I think to myself "This unknown is WITH MIKE, my Mike."
"We'll figure it out" has rolled off our tongues so much to each other throughout our courtship.  It is accompanied by this incredible I've-got-your-back energy, confidence, respect and honor and is followed by actually figuring things out together.
It is the most beautiful thing I have ever been involved in, the most innocent and precious connection.
We have not had a simple and easy road so far.  We have been together for just over nine months but we have already scaled some walls and traversed some valleys that stood in our way.  Something that is working in our favor is our age.  I think when I was involved in my marriage at such an early age, as was Mike was as well, it is difficult to know who you are and what you want life to really look like.  Also there is so much growth and evolution that happens through the 20s, it is simple to get set up in relationship patterns that will not go the distance.
We have both been there and have learned a lot along the way.  The lessons have been interesting and some so painful it was often difficult to see any light.  Neither of us fantasize about how easy marriage will be, but we do remain hopeful that things can remain simple.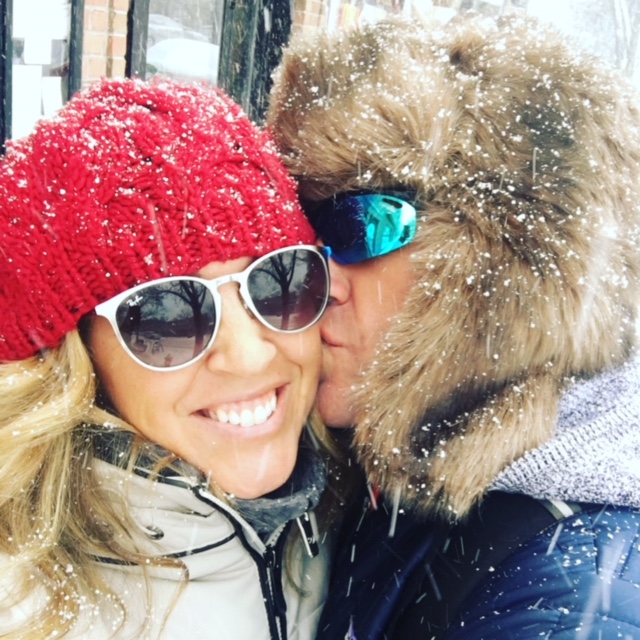 What I have learned through 14 years of dating is that core values are the most important key to finding a partner.  Deep core values NEED to line up.  I have dated enough to know a little bit about connection and what questions to ask right from the start.  When I was younger, it was difficult to ask the heavy hitting questions and that landed me in relationships that couldn't endure he long haul.
So Mike and I had a lot of hard discussions right up front and vetted out some of the serious topics to be sure we lined up.  Of course there will always be that work to do.
The other thing that has really built our foundation we bring up absolutely anything and everything that is on our minds, no matter what it is.  Because of this we have been able to get to the roots of our personal challenges and have the hard talks about life and what we are looking for.
He is my safe place, my home and has been from the very beginning.
Together we will walk hand in hand into the unknown.  From the outside this may look and sound like a match made in heaven with all rainbows and butterflies and unicorns.  There are many obstacles, I will reveal more as time goes by, big obstacles that we have overcome already and some yet to be uncovered.
Jumping off the cliff into the unknown seems do-able with Mike.  Father Time will be the great determiner and until then I will embrace the work, lean into the discomfort, have faith and put one foot in front of the other.
As I am writing this, I am curious to know more about you.  I am curious if you have found yourself staring into the face of the unknown as well as maybe a hint or two about how you stepped in anyway.  How did you do that?  What did you bank on?  Where was your courage sourced from?  I think we can learn a lot from each other's experiences.  Leave your comments for me…