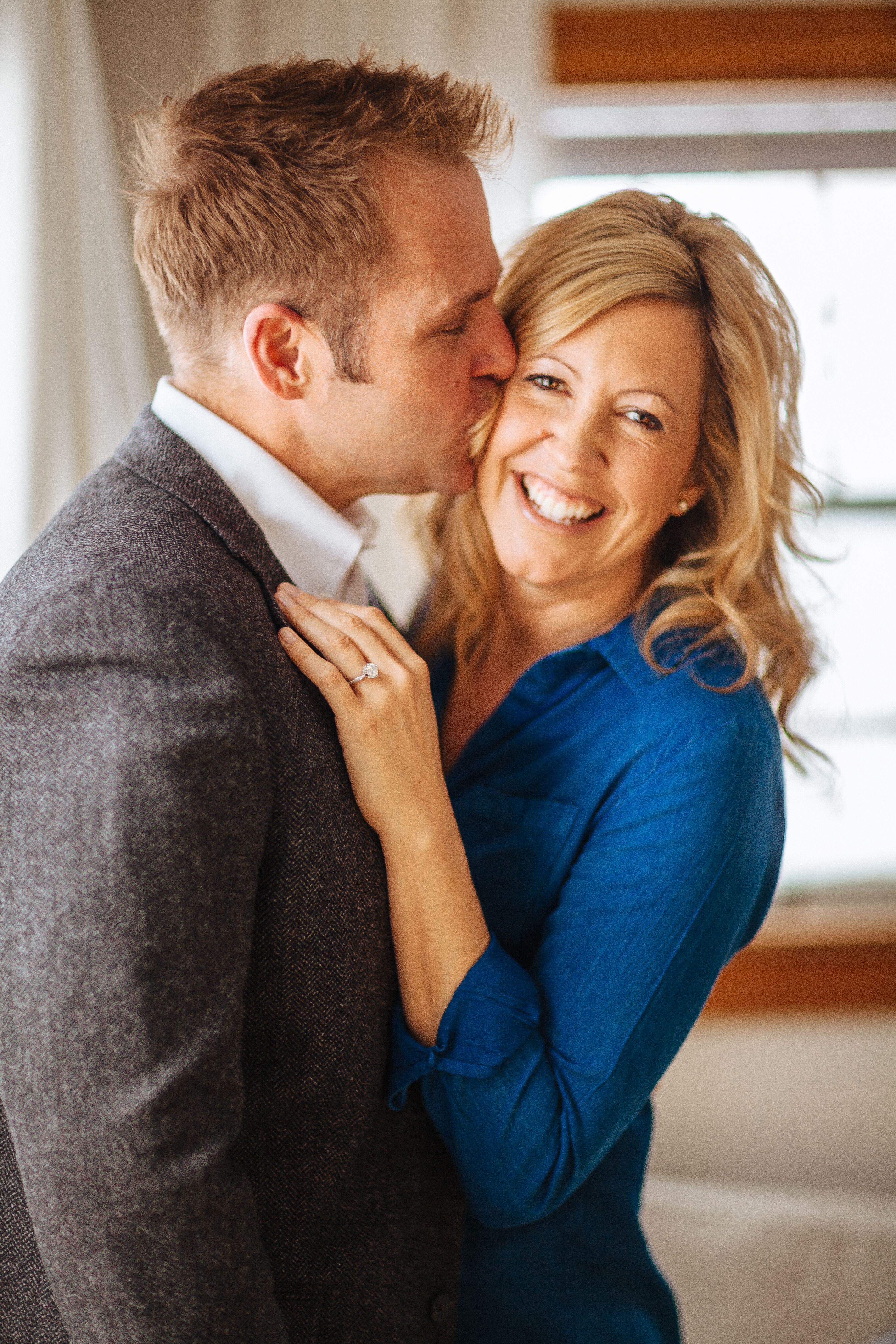 From the beginning of our time spent together, the one thing that I told Mike is that I didn't want normal engagement photos taken.  I didn't want to take time out of our busy schedule to prepare our wardrobe and have an "engagement photo" session.
Some people have asked "What?  What did you want then?"
Right from the start I had asked Mike to "just be sure there is a photographer standing by close for when the engagement happens and we can have some candid photos taken on the spot."
Of course for a woman, this makes a lot of sense.  For a man, this can be a difficult situation to maneuver.  Poor Mike got stuck in the middle of it…and though there was a photographer right there for the actual engagement, the photos are not what I was thinking, not because of the photographer though, he was great.  For many other reasons…let me explain.
You see, the proposal was a total surprise.  I did know he was going to ask me to marry him but I didn't know when or where or how.
I remember along the way we had been talking that he was going to go in and get his haircut just prior to the engagement…but WHAT ABOUT MY HAIR!?!?!?!   My hair appointment was schedule for 4 days after the day he proposed.
I asked him to be sure that when he is going to do it that I at least know enough to wear an outfit that I would want photos taken in.  To make a super long story short, it happened at a western themed winter party.  Not ideal as western wear is not my normal.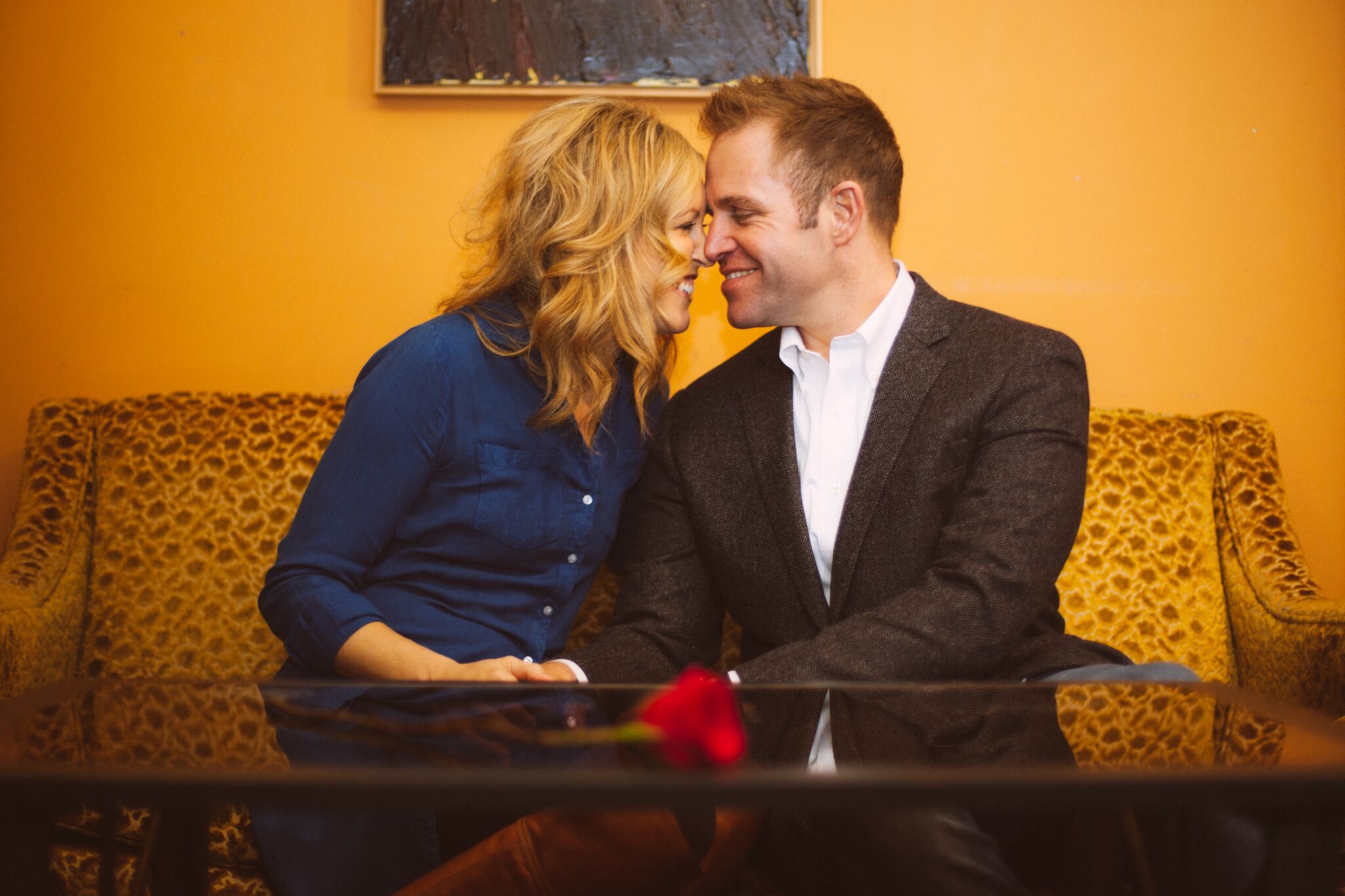 Now mind you, Mike and I get dressed up every single week and go out on a date night.  We make a deliberate effort to change out of our ordinary work or day clothes and get a little bit fancy and go out for the evening for dinner and dancing.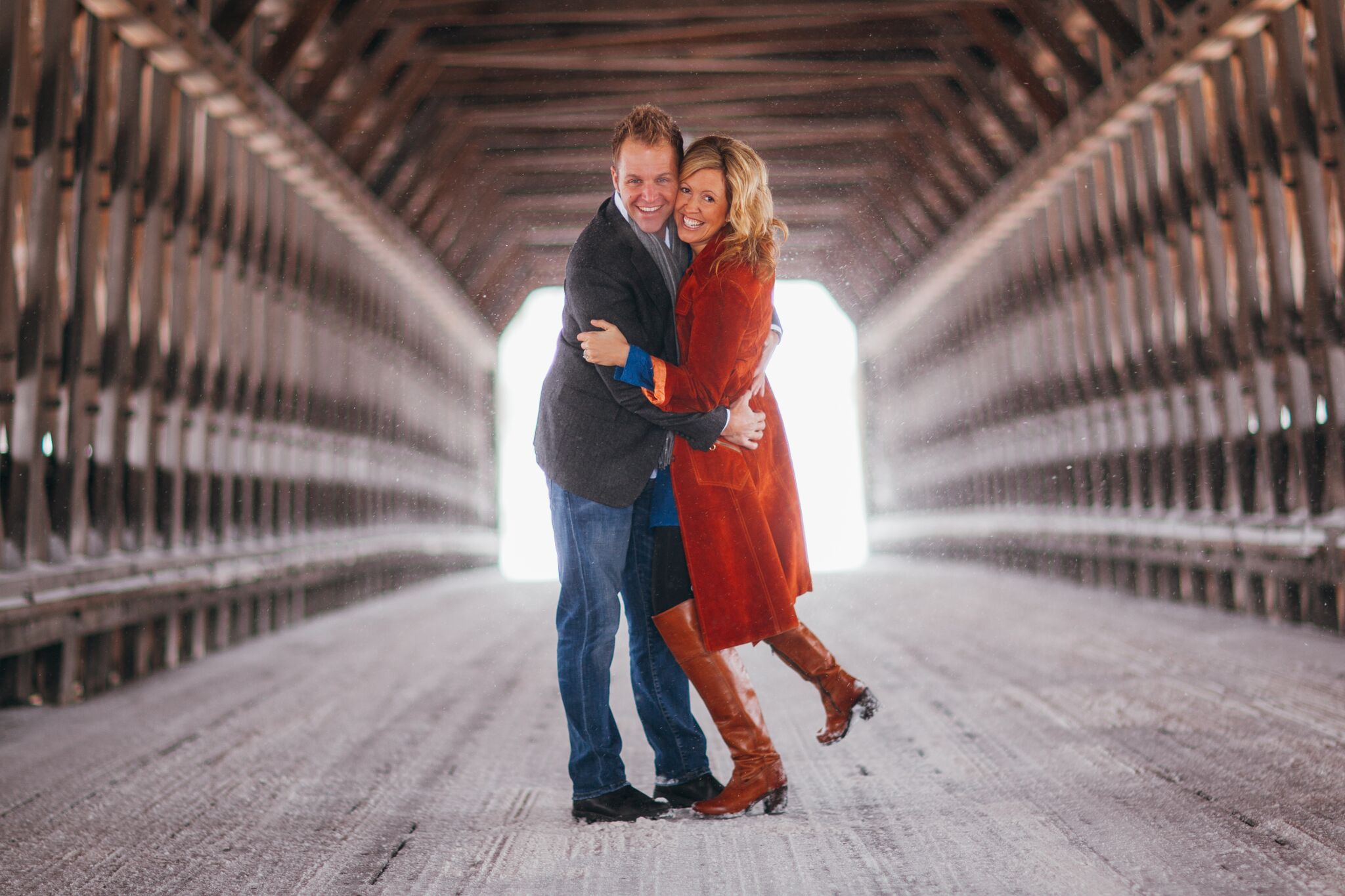 I don't know (as I shrug my shoulders) maybe one of those nights would have been a good option???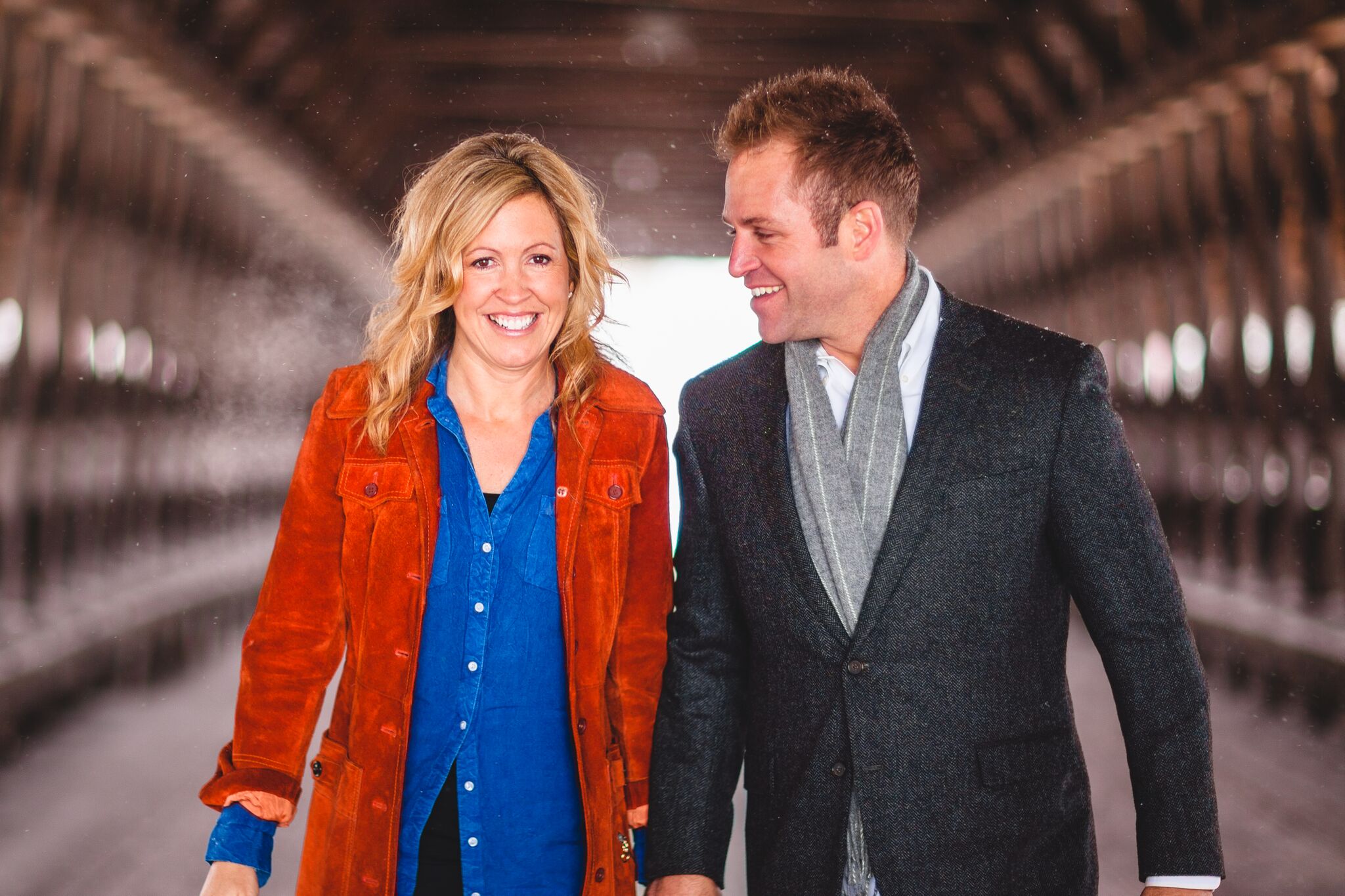 Our lives are filled with work, personal and family obligations and it isn't the easiest thing to carve time out for a photo shoot and I was a little bit annoyed that it had to happen this way…that is until I got the pictures back.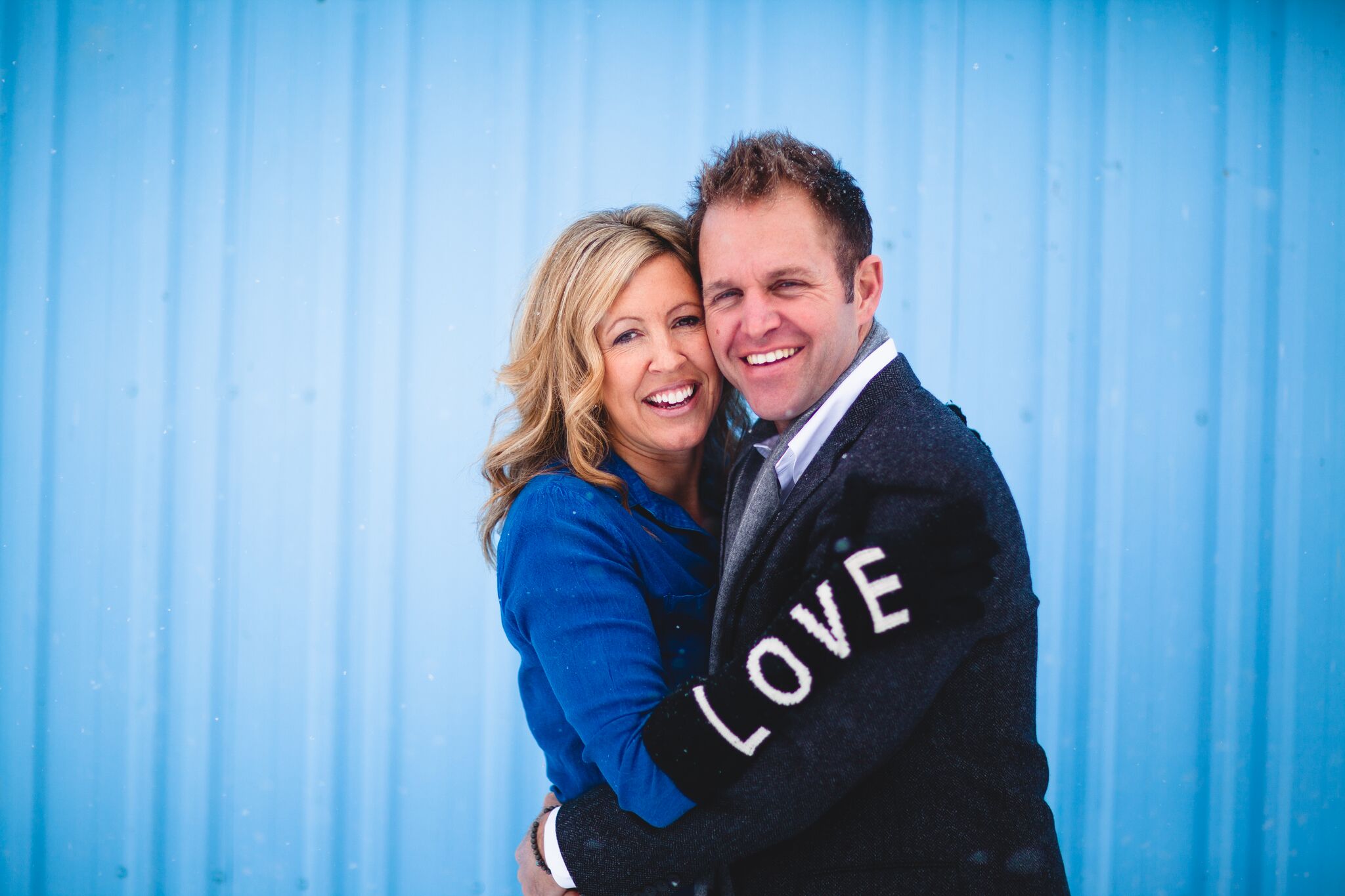 The day was fun-filled touring all around Frankenmuth, Michigan, hugging and kissing and getting our pictures taken.  We have a second home right downtown Frankenmuth and we have many sweet little place that we scoped out for great backdrop to our hugs and kisses.
I will be quiet for now and let you scroll through some of the other engagement photos…