I am just finishing up my first handful of piano lessons and I have this aching feeling in my brain.  Literally my brain hurts.
You know when you start a new workout program and the next day you get that "I just started a new workout" soreness…well that is exactly what it feels like.
I started an online course with a super phenomenal guy that is absolutely rocking a "CHARGED" life and one of the things he mentioned is to set some time aside to learn something new.  When he said the phrase "learn something new" he meant REALLY learn something new and start firing some brain cells that have been sleeping for a while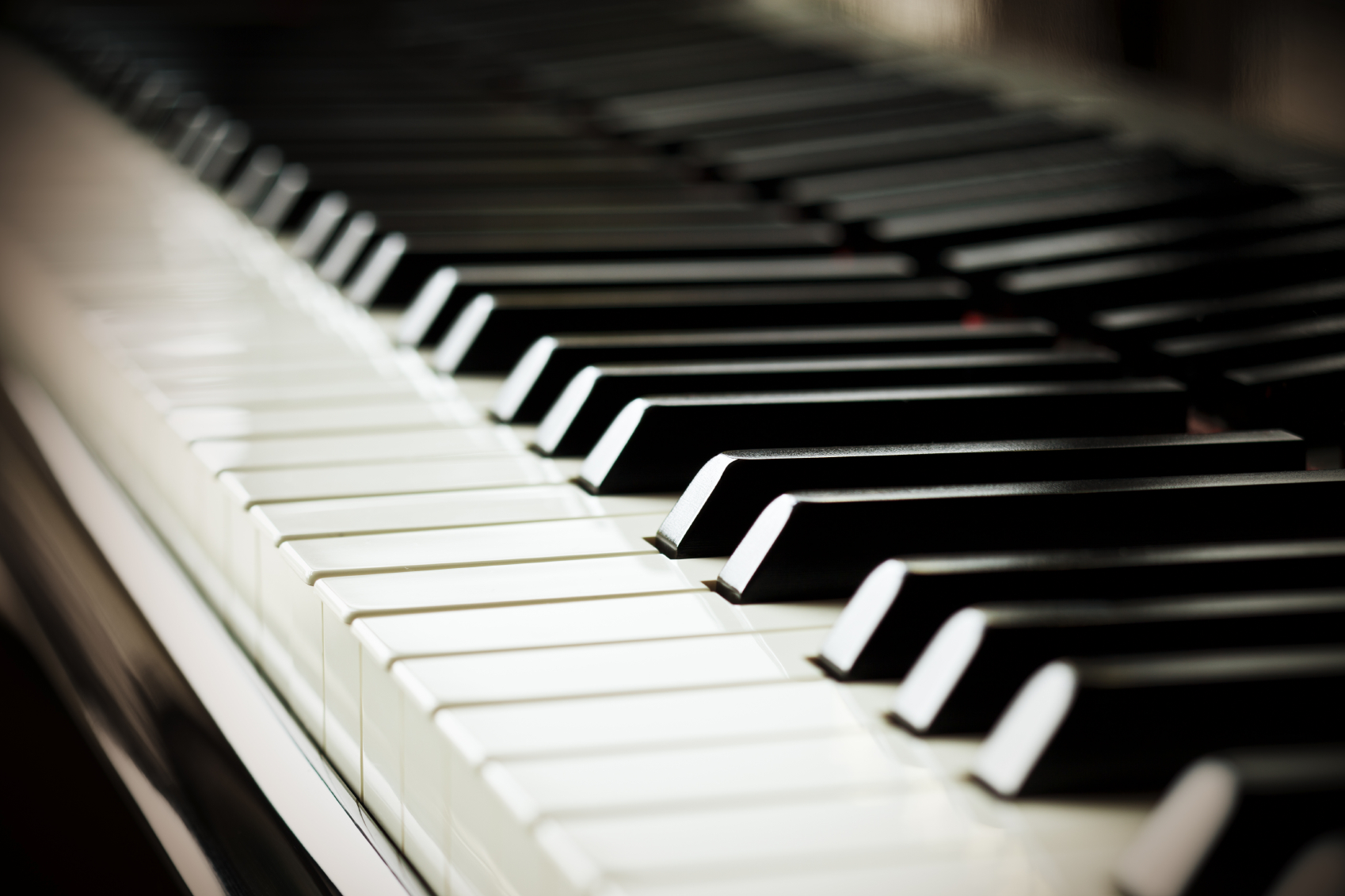 I grew up with a piano in my home.  It was a used piano from somewhere in the family and it ended up in our living room.  I have always had a knack for playing music off sound and would spend some time on it trying to figure things out.  To my mother's dismay, I learned what the notes were called and proceeded to sharpie them in black lettering on the beautiful ivory keys…well how else was I supposed to get better at this????
I would never sit down and spend hours, but I did enjoy sitting from time to time and seeing what I could come up with.  There is something so intriguing about those black and while keys and how such beautiful sounds come out of them.
In middle school, we were required to participate in choir or band…it was one or the other and I chose band.  I played the saxophone, I was rather good (if I don't say so myself) sat "first chair" for most of my time, and besides really enjoying making music, I also learned to read music.
Once horses and high school came around, musical instruments went to the wayside…well besides picking up a random recorder and belting out "Doe a Deer" from time to time.
My music hiatus came to an end during my time at University of Alaska, where I took one semester of piano class in conjunction with getting my bachelor's degree.  This class started with the basics and worked into playing with 2 hands, chords, melodies and all the rest of the stuff that came with it.  My mind was bogged down with chemistry, physics and biology and that was a really nice right-brained thing to do to spice things up.  I enjoyed it however I didn't continue to play regularly and so I lost most of my skills to play and read.
Since I am over 8 years into my chiropractic practice now and, though I spend a lot of time reading books, attending seminars and continuing my education, I just had this feeling that my brain wanted another challenge to take me out of my usual and customary day.  Then Mr. Burchard made a suggestion to "learn something new" and I called the local music studio the next week.
My teacher, Lisa Bayer, is amazing and wonderful and patient and very talented.  I always feel like I need to have an excuse for why I am not grasping things as well as maybe I feel like I should, but she just looks at me and says "from one perfectionist to another, give yourself a break."
So I try to "give myself a break".  That is not easy for me to do and then she sits down in the seat and plays the most beautiful rendition of "Here Comes the Sun" by the Beetles and all I can think is "If I am progressing this slowly, I wonder how many years it is going to take me to play something like that."  Then I turn around and look myself in the face and say "ERICA, GIVE YOURSELF A BREAK!!!!"
I am excited.  I am excited to be able to sit down and read and play beautiful music, but I am also excited to just walk in the front door of the music studio and give it my best shot for the day.  It is humbling, it truly is and so good on so many levels.
When I leave there after an hour and I feel like I am leaving the gym because my brain has had such a good workout…I innately know it is a good thing.  I can feel areas and groups of neurons that are being dusted off, waking up, and getting re-oxygenated.
It is challenging to make those beautiful black and white keys sound like anything that resembles music however I love learning and the piano is fitting that bill right now.  And before too long, I will post a video on here of me preforming my most beautiful rendition of "Here Comes The Sun", you can mark my words.  Have you learned anything new lately?  Tell me a bit about what you are currently working on.
Categories:
chiropractic
,
chiropractic for kids
,
Chiropractor Fenton MI
,
chiropractor for kids
,
energy
,
Fenton chiropractor
,
find a chiropractor
,
learning
,
life
,
life lessons
,
music
,
pediatric chiropractor
,
success