As I walk around enjoying an outdoor music festival today, I realize how much the sun effects people, especially in this part of the country.  We had a long, cold winter and it is now time to let the sun shine in!!!
It is a perfect, beautiful day to spend time outside listening to music.  The Waterhill Music Festival is a sweet little festival where all kinds of bands and artists perform from the front porches of homes within a neighborhood as a whole slew of people walk the streets.  People are happy.  They have shed layers of clothing in exchange for sunglasses and smiles and the energy is amazing.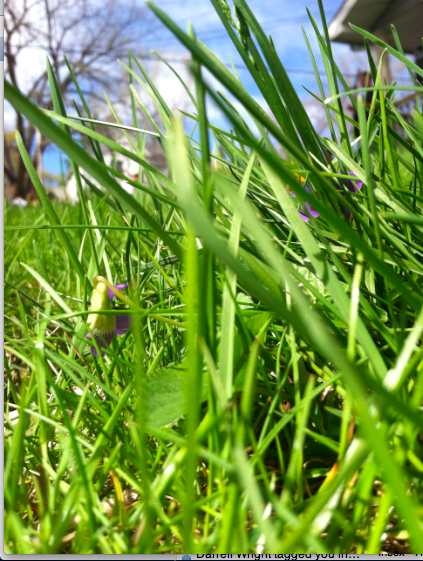 I am fortunate to spend the afternoon with a few of my most favorite gals and we catch each other up on life as we lay in the grass listing to live music.
We dance around a may pole, do lots of people-watching and enjoy a little bit of dancing ourselves.
Last summer I got a convertible…well sort of a convertible.  I have a Jeep Wrangler and it is really simple to removed the tops directly over the front seats and let the sun shine in while driving.  The tops have been off for about three days already and the next few look sunny and 70s as well…which automatically means that there is going to be a super happy undertone to everything that happens this week!  I had no idea about the joy a convertible brings but am slowly realizing that there are some really sweet moments created by mixing loud music, sunshine, a breeze and a long country road.
I took the long way to get to Ann Arbor today driving all back country roads.  What would normally take forty minutes to drive on the expressway, took almost two hours…but the time was absolutely blissful.  Sometimes there isn't much that is better than taking the long way just for the sake of taking a long drive.
Spring is a happy time, a time for growth and renewal, and it is palpable in the people that I have been hanging around…those that I know and so many strangers that I shared the sidewalk with today at the music festival.  It is a bustling evening here in Ann Arbor, definitely a great sign of spring and It is absolutely time to let the sun shine in to your life!!!