"We have now reached an altitude of 10,000 feet and it is safe to use approved portable electronic devices."
Hmmmm….10,000 feet.  WAIT!!!!  10,000 feet!!!!  That is how high the plane was I jumped just a few weeks ago!!!  HOLY CATS!!!
I am in a window seat and I take a glance out of the plane and the feeling comes rushing back to me since my very last plane ride was on was the one I jumped out of.  I have a slightly, what some would call "photographic memory" and the image I just experienced when looking out of this window was like my brain went to rewind mode and took me right back to that moment i jumped.
WOW!  WOW!  WOW! and WOAH!!!!!
I am absolutely floored and filled with adrenaline again.  I can contain it because it is not appropriate to interrupt my neighbors as one is reading her book and the other is browsing through SkyMall magazine.
I am in absolute awe of flight every single time I get on a plane.  I fly a lot and some would think that maybe I would become desensitized to how amazing it is…but I never do.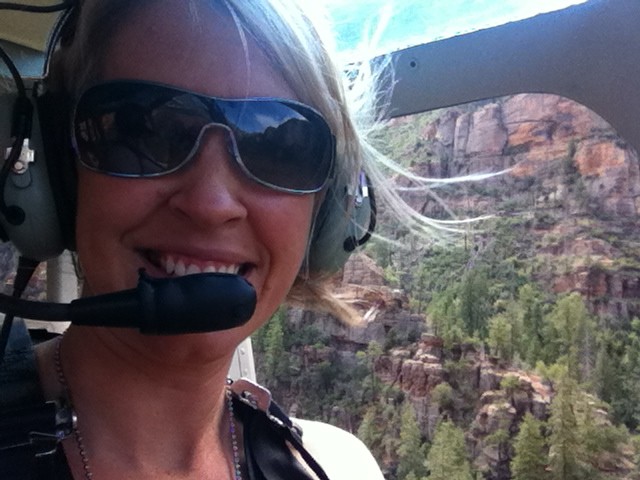 As we were sitting in line a few minutes ago, waiting for our time to take-off, I could see the plane that was taking off just ahead of us.  There is a HUMUNGOUS metal tube, on a few itty-bitty wheels, with 2 wings, filled with people and luggage, and at a certain speed, it gets just the right amount of lift and takes off INTO THE AIR!!!  Are you kidding me!?!?!!!!
I was a science major and physics was a big part of my curriculum so I understand conceptually how it all works, but I am still amazed.  Those Wright Brothers were geniuses!!  Not to mention the logistics that go into making air travel possible for the average Joe.
And do not even get me started with helicopters…
Since I was a little girl, I have always wanted to fly a helicopter.  I remember one day when I was around 8 years old, I watched a helicopter land about 150 yards from where I was.  I thought it was the coolest thing ever at the time.  I don't know if my desire to fly a helicopter came from that moment or some other time but I remember that clearly.
So about 6 weeks ago, I was on another amazing adventure that took me to Sedona, AZ.  I didn't have any place to stay and no plans so I stopped into a tourist center to get some information.  As the kind woman was setting me up with a room for the night, I thumbed through "Red Rock Helicopter Tours" brochure.  Wait…they only want that much for me to get on a HELICOPTER???  That's it???  Those machines are so complex, I never thought it would be a reasonable price to get on one…and in Sedona, nonetheless.
When I arrived at the airport the next morning, the helicopter landed shortly thereafter and they proceeded to TAKE THE DOORS OFF!!!  So now let me get this straight…I get to be in the front seat of that helicopter, with the doors off and FLY OVER SEDONA?!?!?!  Seriously, this is an absolute dream come true!!
They get me situated in the seat and give me a headset.  I think the company was smart for putting me in a headset because I had to consciously push a button in order to speak to anyone.   I don't even remember taking off because all that is going through my head was "THIS IS SO FREAKIN' COOL!!  THIS IS SO FREAKIN' COOL!!  THIS IS SO FREAKIN' COOL!!"…and that would have been what would have been coming out my mouth too if people could hear me and we didn't have to have a headset on.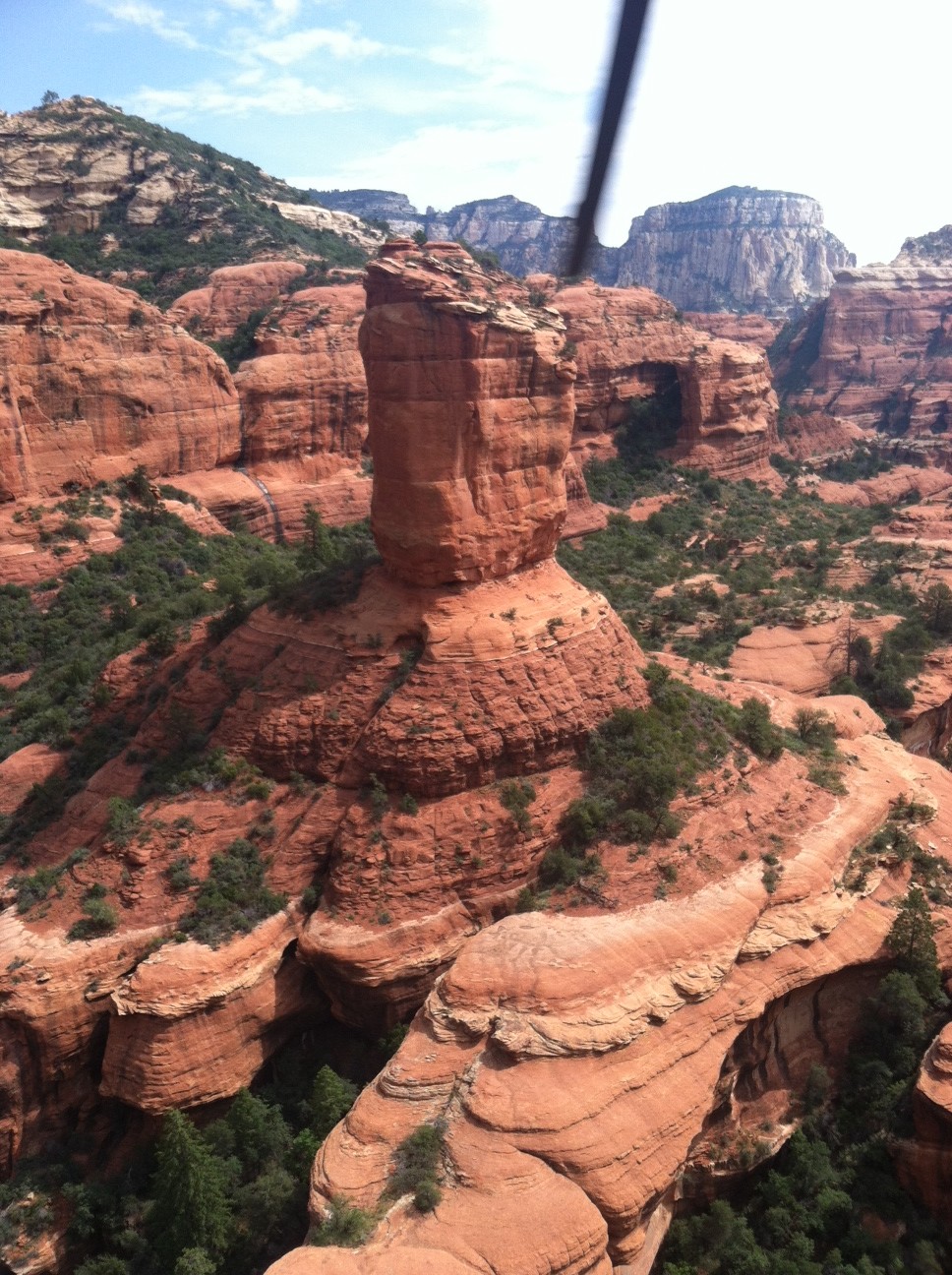 In the 45 minute flight, I did press the button a couple times just to let the pilot know that I thought the experience was "SO FREAKIN' COOL".  I think I cried during most of that flight,  had tears of excitement and gratitude just simply because I was in that helicopter…it was that freakin' cool to me.
It truly was.  Even to this day, when I think about that flight, that experience, I well-up with tears.
I do not know exactly where my love and fascination for flight came from or where it will take me.  I don't know if I will pursue flying helicopters or not.  I have thought about getting my sky-diving certification and purchasing gear.  Though now I have done it and realize it is quite safe, I don't think spending my weekends skydiving is exactly appropriate as a chiropractor, business owner, daughter, aunt, cousin (I am pretty sure one of my cousins will intercept my car on the drive there), and friend.
I do know one thing though, I will keep flying around, traveling and having some awesome experiences, and sharing them with you.
I think it is pretty freakin' cool that just a few minutes ago, when the flight attendant said "10,000 feet", it was like I was brand new in this life again.  Though I am not new, I have a renewed excitement today that only something like getting way outside my comfort zone and skydiving can create.  I know I will hear it often and it is really freakin' cool that the phrase "10,000 feet" has such a profound new meaning to me and is an anchor I will use to life live even more fully.
Categories:
Cafe of LIFE Chiropractic
,
chiropractic
,
chiropractic for kids
,
Chiropractor Fenton MI
,
chiropractor for kids
,
delight
,
edge
,
energy
,
evolution
,
explore
,
Fenton chiropractor
,
find a chiropractor
,
flight
,
fun
,
gratitude
,
Innate Intelligence
,
jump
,
laughter
,
learning
,
life
,
life lessons
,
pediatric chiropractor
,
present-time consciousness
,
shift
,
success