This past weekend I spent hunkered down and studying.  It was the perfect weekend to do just that and I was so grateful to have the time.
The holidays were crazy busy and the beginning of the year was the same.  This past weekend fell into the perfect spot, and from this point forward, life will be busy again.  I also found an appreciation for the "January thaw" that happened as there wasn't even an option to snowboard and that took one more possible distraction off my list.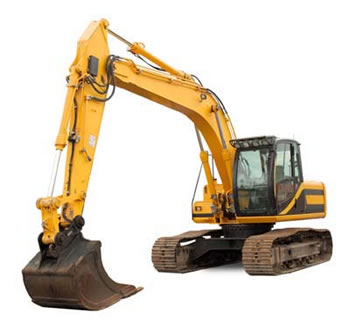 When I tell people that I hunkered down and studied this past weekend, I find them trying to figure out what in the heck am I studying at this point in my life?
I am studying me…and what makes me, me.  Over the years I have found that the more light that shines onto our life, the darker the shadows get meaning when life gets really, really good, dim corners begin to take on a new level of darkness.
Some look at me and my life and automatically think that it must have always been this good.  Not true.
Ad astra per aspera. — "to the stars through difficulties"
This statement is a great summery of LIFE.  I have had some serious ups and downs that have shaped me to who I am today.
You may not know that I grew up in a home seriously challenged with alcoholism.  To add to that, I grew up with 3 brothers and finding yourself on the short end of the 3 versus 1 game on a daily basis was just plain hard. I found refuge in escaping to my horse barn and spending hours braiding my horses' manes and tails.
I was always a good student and did my very best to be absolutely perfect so as to not ruffle any feathers.  I was, and still am, a massive overachiever because I have found that is the safest way to maneuver this life.
Did you know that I got married when I was 19?  And that I was married for 7 years?  I divorced when I was 26 years old and moved home to Fenton 2 years later after I finished chiropractic college.  Because I divorced during school that required 35 hours a week of mandatory attendance, working part time, and taking test after test and national boards that are determining my next move in my career, there is not a lot of time to sit and process things.  So when I moved home 2 years later, I fell into a depression.  I was able to function but just barely for about 2 months.  I had no idea what I was going to do, where I was going or how I was going to get there.  The best I could do was to promise myself to get out of bed every single day and do something that furthered me down the path to opening a practice, even if that meant buying one pack of pens because that was all the motivation I could find that day…but all I really wanted to do was hide.
These are just a few of my own personal struggles…of course you know me well enough to know that I will not air it all on here but these are a fraction of the challenges and obstacles I have experienced.  I also realize that these struggles may seem simple as compared to what you have been through in your lifetime.  I have come to the conclusion that life is for living and learning.
Nothing in my life has been handed to me.  I have worked very, very hard at creating what I have and I am often in tears of gratitude that I get to express myself in this life in the way I do.
For me, there is ALWAYS "excavating" that needs to be done.  I do my best to not take life to seriously however from time to time it is right and necessary to get serious and start digging.  In order to genuinely express myself in my life, I need to take time to look at the things that hold me back, the fears I have, the misconceptions and internal obstacles that stand in my way of living fully.
This past weekend I had set time aside to do just that.  I belong to an amazing Book Club that helps me excavate on a regular basis, but I also need to pull some of the wounds open on my own, debride, apply some salve and let them remain open and uncovered as they heal.
So I hunkered down and did some of that last weekend so that I can show up in my world in the best way possible.  In the technological age that we live in, it is so simple to keep ourselves so busy we never get time to just sit and think.  We go and go and go, and when we have a moment to sit, we pick up our phones, iPads, laptops or turn on the TV and get some screen time in instead of taking time to be and sit and think.  When was the last time you had a moment to think about things?  I would like to challenge you to take a moment between all of your obligations, and instead of filling it with screen time, just think.  Some quick "easy" questions to ask…Who am I?  What is the meaning of my life?  What is my purpose?  Where did I come from?  Where am I going?  and How am I going to get there?  You do not need to do serious excavating to begin to express more of the life you want…but taking time to sit and think would do us all a lot of good.
Categories:
balance
,
chiropractic
,
chiropractic for kids
,
Chiropractor Fenton MI
,
chiropractor for kids
,
energy
,
evolution
,
Fenton chiropractor
,
find a chiropractor
,
gratitude
,
healing
,
life
,
life lessons