If you are following me on this journey, you know that I am currently building a house. In fact, this week they are finishing with the foundation.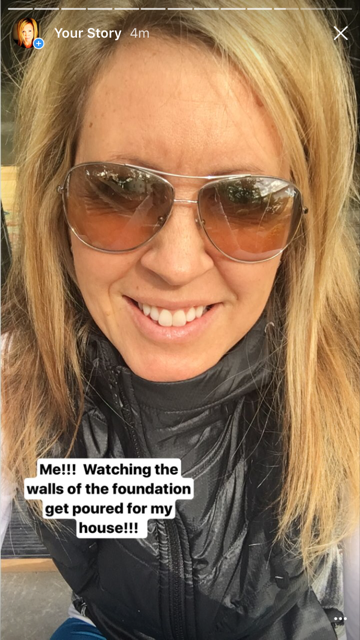 This house project is about 1 year delayed but it is a tricky lot and there has been a lot of time spent on putting in the foundation. The house is set back into a hill and so the foundation has to be done in pieces and locked together.
The house project has been going on for quite a while and the one right next door finished just about a month ago. Of course because that one is ahead of us, it puts a bit of pressure from outsiders that are wondering why they aren't finished at the same time. What they don't realize is that the neighbors had their house plans in the works even before I had dreamed of purchasing my lot. Their efforts began much before mine did, but sitting side by side, onlookers forgot about that part.
I am fascinated by demolition as well as construction and I am the homeowner that sits on the sidelines, literally on the sidelines, and watches as much of the process as possible in person. I have a very talented builder working on my house and have been sitting right by his side since the very first line was drawn.
I feel very lucky to be part of the process but also even luckier to be privy to the very beginnings and all pieces along the way.
Currently it is difficult to not spend every extra minute out there watching what they are doing on a day to day basis.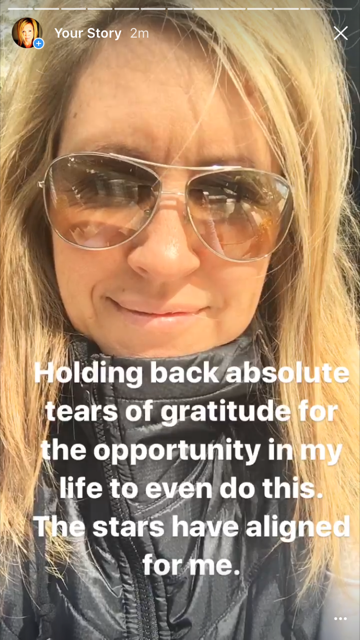 It started with excavation and then on to footings. Footings started with just boards for forms and then the cement was poured. At this point it felt like something was actually happening.
The next was forms for the foundation. Watching the crew work so hard and putting together this steel puzzle that would eventually be the foundation of my home, absolutely fascinating. I have an incredible team hired to do the foundation and to watch as they all worked together to make this thing happen was really interesting.
Then the pump truck pulls in and they start filling the forms with cement. I sat there and watched from the neighbor's stairs as this puzzle soon became my basement.
It has been a beautifully sunshiny fall here in Michigan and that day was no exception. It was in the low 60s and the sun was shining on my face as I sat and watched them do this process.
I have been in awe of this entire building process but to actually watch something like this come together, I called my builder and said "It must be so gratifying to watch lines on paper become something!"
Not everyone will get a chance to put a mark on the Earth.
Not everyone who does get a chance to build will be able to watch the process every step of the way.
In that moment, I realized how strongly I was fighting back tears of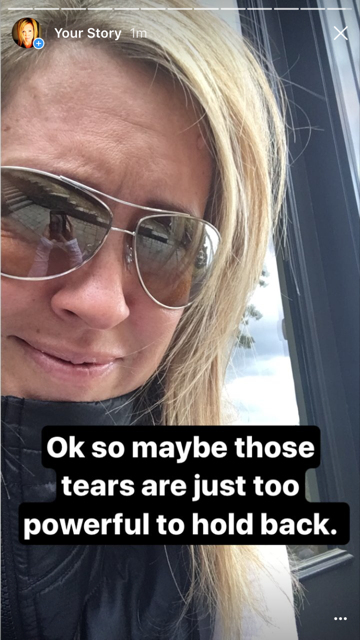 gratitude. I had to have the events of my life to line up exactly the way they did in order to be able to have this chance. During this long and drawn out process, I had no idea if it was going to actually happen and, truthfully some of the process has been very very difficult and some of it actually quite painful.
The nay-sayers will always be there. The ones that want to give opinions on what to do and how to do it will always be waiting in the wings to chime in. I have heard "Do this." "Don't do that." "Have you considered this?" "If I were you, I wouldn't do that."
Yup, you know what? We got this covered. There is a reason, well many many reason, why I am chosen the particular builder I am working with. In the midst of all of this I am confident he has it handled as he has shown me over and over and over.
In a moment, those tears of gratitude busted through the surface and I was balling.
Of course I am sure this looked so bizarre to the crew of guys that a woman would sit on the sidelines and ball her eyes out. It was a combination of tears along with laughter as it must have been a pretty bizarre energy coming through from me (I caught some of this in my instagram story:  follow me @drericapeabody)
So I am in this. I have been in this but I am truly in this in a way that I can feel it from head to toe. I have created this beautiful home in my mind for years now. It is amazing to see the beginnings of its foundation, a foundation that has so much strength it is palpable.
This also rolls over to the fact that I am currently building a strong foundation for my life in other ways. Using the visual of the powerful foundation that is built for my home as a vision for my future, I have confidence it will be able to withstand the many tests that come with time.
Categories:
balance
,
blog
,
blogging
,
building
,
Cafe of LIFE Chiropractic
,
chiropractic
,
chiropractic for kids
,
Chiropractor Fenton MI
,
chiropractor for kids
,
community
,
construction
,
edge
,
energy
,
evolution
,
explore
,
Fenton chiropractor
,
find a chiropractor
,
flow
,
fun
,
gratitude
,
healing
,
Innate Intelligence
,
life
,
life lessons
,
love
,
luck
,
needs
,
pediatric chiropractor
,
present-time consciousness
,
success
,
symptoms
,
wants