The month of November is such a great time to bring our focus back to gratitude.
We have a gratitude project happening at Cafe of LIFE Chiropractic this month. There is a gratitude station set up in the reception area and every time you come in, we are asking you take a moment and think of something you are grateful for. It could be something really big or super small. It could be something from today, or something from years ago. Absolutely anything you are grateful for, write it down on a leaf and we have a "gratitude tree" painted on our big windows that you can tape it to.
The only other thing we ask is that you take an extra moment, maybe 5 or 10 seconds to consider what it is that you are grateful for.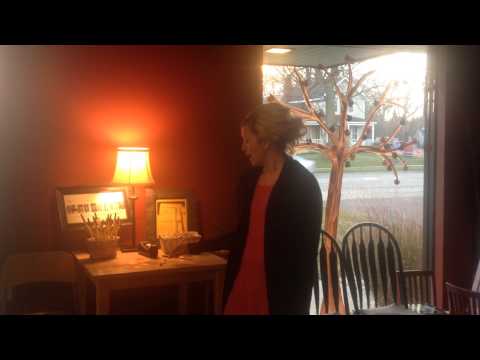 It is one of our favorite activities of the year, literally planting seeds of gratitude in our reception area that grow and flourish.  I have to say, honestly, day after day after day of that really builds some incredible energy.  With the Thanksgiving holiday right around the corner, what perfect timing!!!
We have had some teachers come in and borrow that idea to take it back to their classroom. I actually got the idea from a friend of mine who did it on their window at home and allowed the entire family to participate.
What are you grateful for?
One Monday, one women said "I have so much to be grateful for, how can I pick just one?"
Take a moment every single day for gratitude. Truly we are blessed beyond what words could express if we really take a good look.
While we are on this topic, I would like to express my gratitude to you for being in my life. If you are part of my practice, part of my family, part my circle of friends, a colleague, someone who is following this blog or a perfect stranger that has stumbled upon this post by chance, Thank you! Thank you! Thank you! When I count my blessings, you are one of them and I want to take a moment to express my gratitude.
Categories:
balance
,
Cafe of LIFE Chiropractic
,
chiropractic
,
chiropractic for kids
,
Chiropractor Fenton MI
,
chiropractor for kids
,
delight
,
dynamic
,
evolution
,
explore
,
family
,
fan
,
Fenton chiropractor
,
find a chiropractor
,
friends
,
gratitude
,
healing
,
health
,
Innate Intelligence
,
life
,
life lessons
,
love
,
pediatric chiropractor
,
present-time consciousness
,
service
,
success