I am beyond excited to be running again!
I completed my first 5K over this past weekend.
5K may not seem like anything to write home about (blog about) however it is a really big deal.
If you have been reading right along with my shares, you know I climbed Mt. Kilimanjaro in March of last year.  It was an incredible experience (CLICK HERE FOR VIDEO LOG OF THE TREK) and landed me shortly thereafter in an immobilization walking boot.  I lived in that boot for 6 months.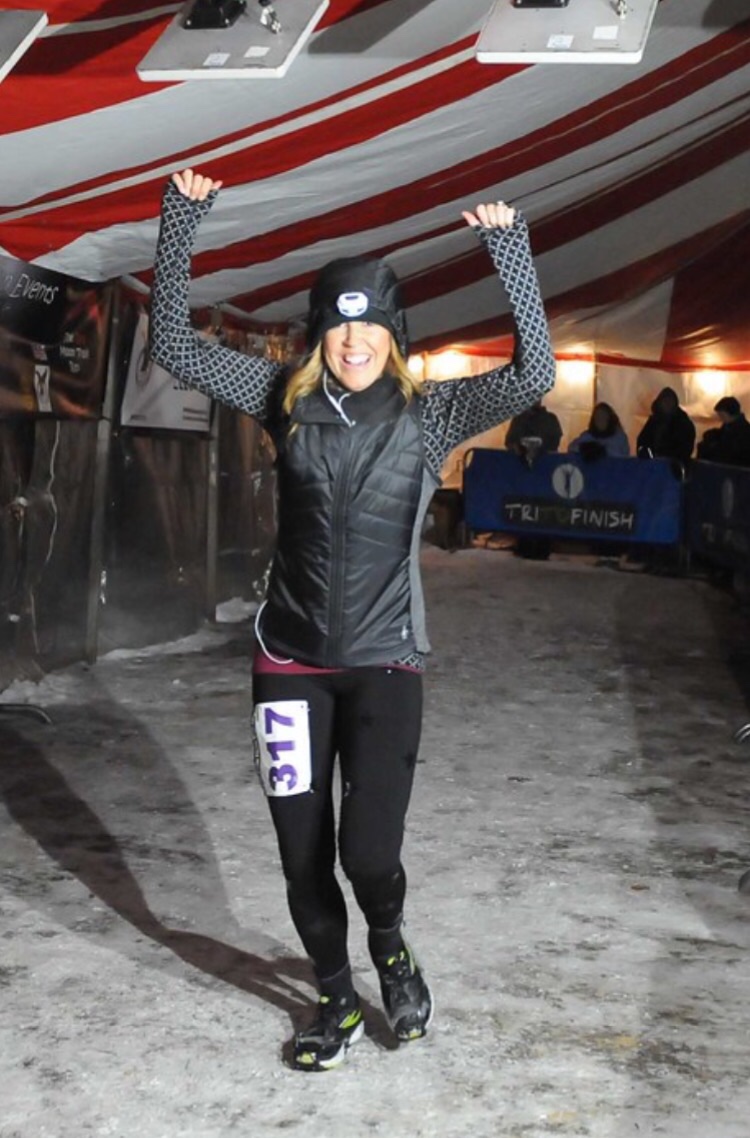 I haven't told you this yet but many many people, after seeing me hobble around in the boot for months, ask me "Well was it worth it?"
HECK TO THE YES IT WAS WORTH IT!!!  There is no question about that.
I learned some incredible lessons while in that boot and the most important has been patience.
I am a chiropractor at Cafe of LIFE Chiropractic in downtown Fenton, Michigan.  Being a chiropractor is one of my most favorite roles in my life and I wouldn't trade it for anything.  Being an integral part of people's healthcare team is amazing and fun and rewarding.  I help people that are striving to get back to health, as well as, those that want to be and stay healthy.  Chiropractic care is for just about everyone!
Those that visit me in serious acute pain often have this dreaded feeling of "life is always going to be this hard and painful."  I don't know why but humans are hard-wired to think "worst case scenario" and think that whatever is going on will always be going on.  It comes out of fear and frustration and it is warranted AND in a short time are feeling better.
I have a lot of those times of thinking "life will always be this way."  My thoughts went there as I was approaching 4 and 5 months in that boot.  I finally got to a place where I fully accepted that if I was going to have to wear that boot for the rest of my life, I would be alright with it.  It would shift a lot of my hopes and dreams for what I want to do physically with the remainder of my years but if that was how it was going to be, may as well not fight it.
In my mind I succumbed to the idea of not being able to walk around my neighborhood comfortably again.  Maybe I would never snowboard again.  Maybe I will never run again.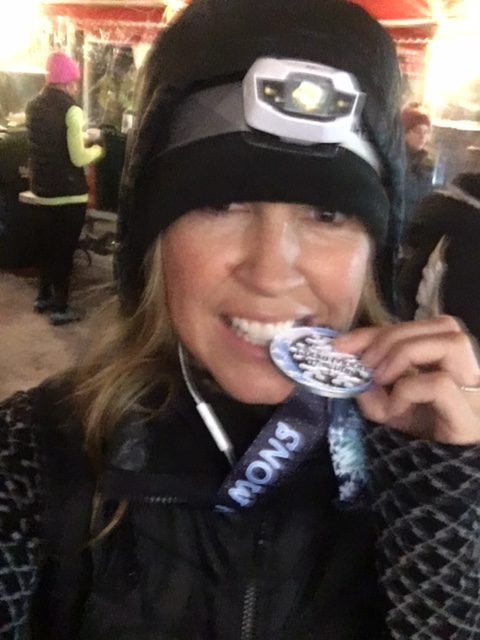 That is sad.  It is still sad looking back on those feeling and just how real and raw they were.  This "boot camp" was not a couple week thing, this went on for MONTHS!!!
For the holidays, I went away to the beach for a week with Mike and great friends.  I decided I would walk the beach barefoot and build some strength and mobility in my foot.  I did that.  It still hurt but I was alright with that.
When the New Year rolled around and I still had the pain, I decided I would stop remaining in limbo and I would get back to my weekly step aerobics class at Genesys Athletic Club and begin to run.  If I jarred the foot enough, it would move past this nagging injury and maybe I would end up in surgery or something, but at least I wouldn't be in limbo.  I decided I would break it or fix it but I was going to start really using it again.
The first step class was January 2nd.  I was going.  Even if I didn't use any risers underneath my step, I was going to go, make deliberate movements in class and have some fun again.  WOW!!!  SO MUCH PAIN that afternoon.  Maybe that was not a good idea???
But the next day it was better, I returned to my usual workouts…and the day after that was even better.
My next test…what if I start running on it?  I did 1/4 mile.  That HURT!!!  But it was better the next day.  I did 1/2 mile and that was painful…but it was even better the next day.  On and on with step and running over a few weeks time until I built my distance back up to complete a 5K this past weekend.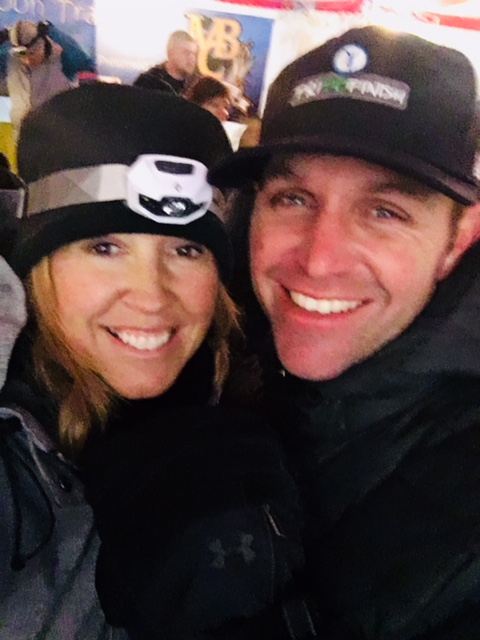 I was nervous to start that race.  I was nervous to even drive up to the venue.  "What if I cannot make the 5K happen?"  "What if I stress it on the snow and ice covered trail and I set myself backwards again?"
Then I remember my plan of pushing it to the point it either breaks or fixes and I settled into the idea.
The drive took almost 2 hours and I had waves of ideas back and forth between this is a great decision and this is a bad decision.  I have a bit of PTSD after being in that much pain for that long.
Then I remember looking back over some of the "boot camp" time and realizing how devastated I was to think I would never run again and here I was going to be able to at least try and I got choked up in tears of gratitude to just be that far started to fall.
Mike was there.  He has a race management company as a side business called TRI To Finish.  Their company was hosting the run and honestly I am always stronger and more confident with that kind of cheering squad!!  
I did it.  I ran the entire 5K on uneven snow/ice covered trail.  I will never be setting records with my paces and I will never ever make it on a podium but I won in my mind.  It wasn't a battle against my foot, it was more a battle for feeling whole again, feeling capable again.  That medal means more to me than most of my long distance medals I hang in the lobby of my office.
That medal symbolizes healing, patience, support, gratitude and persistence and the fact that I am so happy to be running again.