Most of you know that I grew up with 3 brothers. If I could possibly explain to you my childhood in 3 simple words, I would call it "three against one". Always…and I was on the losing side of that scenario.
I am not used to being around women for extended periods of time.  Of course I have a lot of incredible women in my life, I have personal time with them in doses.  The thought of spending and entire 8 days together with 30 other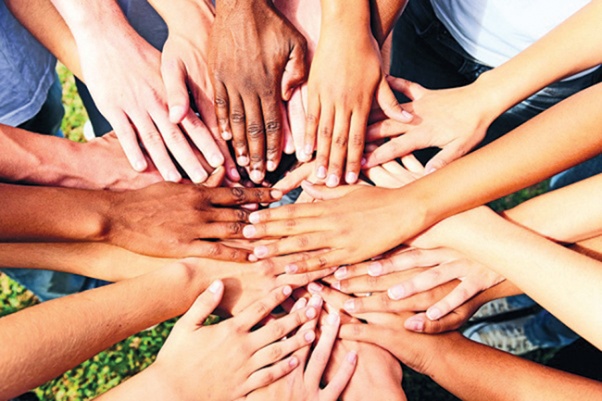 women was an intimidating factor of my trip to climb Mt. Kilimanjaro.  However, in retrospect, those 30 women changed my life forever for the good.
I would say probably around a third of the women on this trip had children at home.  Women, in general, are naturally helpful and the "mom" energy of the crowd ran strong and deep.  If ANYONE, and i mean ANYONE, needed ANYTHING, someone was stepping up to help out, assist others and offer additional supplies.  And when I use the word "someone" I am actually talking about 3-5 "someones" because the generosity of this particular group of women was palpable.
We were in this trek together.  And when I look out at the broader picture of life, we are ALL IN THIS TOGETHER.  
I am not one to ask for assistance, I have been able to accomplish a lot in my life on my own.  When I am exposed to 8 solid days of really intense activity with such an incredible group of women willing to literally give you the shirt off their backs, it changed me.  The consistency of having those 60 extra hands willing to share, give and serve me in the time of need with anything they have to spare…I am forever grateful.  I learned from them it is okay to ask for help as I stand shoulder to shoulder with such willing souls to offer help.  Of course the culmination of this I wrote about already (click here–>>) "Don't Die With Your Daypack On".  Such a POWERFUL lesson!!!
I returned to my normal life back in Fenton with a different perspective about asking for assistance.
I know that my willingness to accept help from others has also taken me to a different place as well.  I have some amazing friends, a couple specifically I am referring to, that stand shoulder to shoulder with me as I progress through my days.  When I ask for help or need assistance with something, their consistent support has continued to help me evolve to a new version of myself.
"If you want to go fast, go alone.  If you want to go far, go together."  -African Proverb
The picture I have added to the post is not a picture I took, however it is a really good representation of how I view this helpful world now.  To have 60 extra hands ready to assist in making this life and world a little bit easier for me, what a gift.  I love you Kili Dadas!!  Thank you for everything!!!
Categories:
blog
,
blogging
,
Cafe of LIFE Chiropractic
,
chiropractic
,
chiropractic for kids
,
Chiropractor Fenton MI
,
chiropractor for kids
,
community
,
deliberate
,
delight
,
energy
,
explore
,
Fenton chiropractor
,
find a chiropractor
,
friends
,
fun
,
gratitude
,
hands
,
healing
,
health
,
help
,
Innate Intelligence
,
Kilimanjaro
,
learning
,
life
,
life lessons
,
Mt Kilimanjaro
,
needs
,
peace
,
pediatric chiropractor
,
present-time consciousness
,
service
,
shift
,
soul sister
,
success
,
volunteer
,
wants