It is almost 3 months into my 40th year and I find my inner voice saying "this is 40" in the back of my head at least a few times per week lately.
I spent a week in Florida over the 4th of July.  My travel was hooked to a International Chiropractic Pediatric Association seminar the weekend of July 8-9 but I went down to get a change of scenery the Tuesday prior.  I have not mastered the art of "stay-cation" where I just stay home instead of going to work.  I take 2 weeks off per year,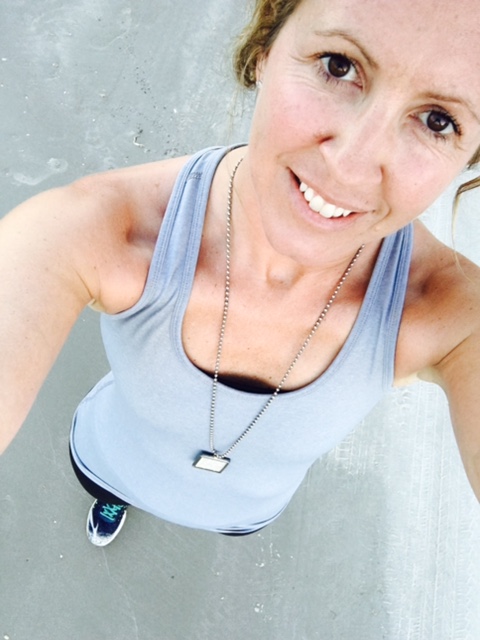 one at the holidays and one at the 4th of July however I have to leave town to not go into work.  It is not possible for me, YET anyway, to just hang out at home and take time off from work.  The guilt rules my days and getting on a plane and being away makes it peaceful for me so I am able to relax and let go of the office for a bit.
My most favorite way to start my days on vacation is to put on a swim suit and a cover-up and walk the beach for 1-2 hours.  It is a peaceful time of day and the walking helps the energy and thoughts surface organically.  In fact, the friends that I often vacation with, began to start asking me what the "song of the day" is because, inevitably, a song would surface in the morning time.  There is always a song in my mind however when it is quiet, it gets really loud.
While in Florida last week, my morning routine changed.  I still walked the beach but I had to have socks and shoes on.  My left foot is still not right from my trek to Mt. Kilimanjaro.  If you saw me in my day to day, I am fine and my foot is fine.  As soon as I start moving forward deliberately walking, it yells at me.  My walk is now a stroll and socks and shoes don't look cool with bathing suit and swim cover so I wore workout clothes.  Which is fine.  So I am out there the first morning walking, strolling, on the beach for 45 minutes to start my day.  I look down and am in socks and shoes and avoiding the waves as they come to shore, instead of barefoot and walking in the water and my inner voice pipes up "This is 40".
That bums me out.  I realize I just have to let my body rest and my foot will recover but it has really slowed me down.
In these moments, I know the very best thing to do is to start reviewing my current gratitude list to override that little pesky voice inside of my head.
"I have an incredibly strong and healthy body, stronger and healthier than every before.  This is 40."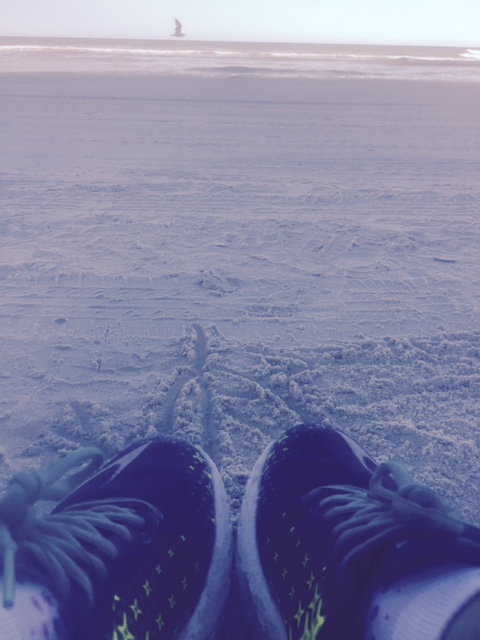 "I have an amazing chiropractic practice that has been amazing all these 12.5 years it has been open but it is a new level of awesome as I have progressed as a doctor and servant to my community.  This is 40."
"I have outstanding relationships with my brothers and their families and can bring the wisdom I have gained over the years to help guide the littles in my family and offer unconditional love in their lives.  This is 40."
"I have learned so many great, hard, wonderful, nasty, eye-opening lessons in life and love.  This is 40."
"I am grateful to share regular time with my amazing Mom as we have grown to be such allies in life.  This is 40."
"I have found an incredible supportive loving relationship and I am grateful for all the lessons in love up to this point.  This is 40."
"I have come to a point in my life that I realize 100% of what I focus on heads my way so I better keep it positive and fruitful.  This is 40."
"I realize the days, weeks, months and years go by so quickly and have learned to squeeze the juice out of every single day.  This is 40."
"I am more and more grateful for all the little moments during the days that make my heart warm; from serving my patients, to stopping along my morning stroll to take in the beauty of a neighbor's yard, to the simple hugs from loved ones, to laying down in my bed earlier at night in order to get proper rest to keep my body strong and healthy. This is 40."
"It is obvious who 'real' friends are, who is in my tribe, and to invest in those relationships.  This is 40."
"I realize how fast I got to 40 and I will spend the next 40 years trying to slow life down and smile even more.  This is 40"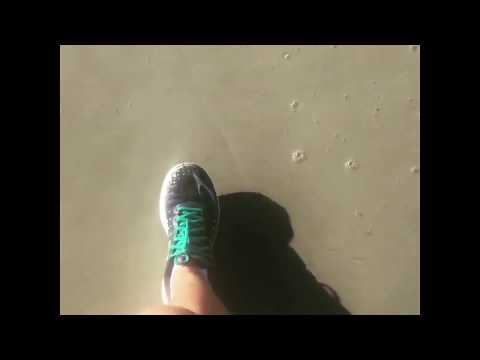 Trivial things like having to wear socks and shoes while walking the beach can really take us, well me for sure, out of my game.  I know and trust the tools I have worked to develop in my life that can change that feeling of being bummed and it all begins with GRATITUDE.  This life is not perfect.  These days have their own inherent challenges.  Life lessons come at us in all shapes and sizes.
But be grateful. Search for that silver lining.  For me, even though I had to wear socks and shoes to support my feet while I walked on the beach every morning and every evening, I am grateful I CAN walk and I am grateful to have climbed Mt. Kilimanjaro and realize it is just a reminder of my journey…for now.  This is 40 and I LOVE being 40!!
Categories:
balance
,
blog
,
blogging
,
Cafe of LIFE Chiropractic
,
chiropractic for kids
,
Chiropractor Fenton MI
,
chiropractor for kids
,
community
,
do less
,
dynamic
,
edge
,
energy
,
explore
,
Fenton chiropractor
,
find a chiropractor
,
flow
,
fun
,
gratitude
,
healing
,
health
,
heart
,
help
,
Innate Intelligence
,
Kilimanjaro
,
learning
,
life
,
life lessons
,
love
,
Mom
,
Mt Kilimanjaro
,
peace
,
pediatric chiropractor
,
play
,
present-time consciousness
,
relaxing
,
service
,
shift
,
success
,
symptoms
,
water
,
waves
,
weekend
Tags:
40
,
best chiropractor Fenton Michigan
,
Cafe of LIFE Chiropractic
,
Cafe of LIFE Chiropractic Fenton Michigan
,
chiropractic
,
chiropractor
,
Daytona Beach
,
Fenton Michigan
,
Florida
,
healing
,
International Pediatric Chiropractic Association
,
life
,
life lessons
,
living fully
,
long walks on the beach
,
seminar
,
This is 40
,
walking the beach