Nature calls.
No, really, it truly did call but probably not in the way that you are used to hearing that phrase.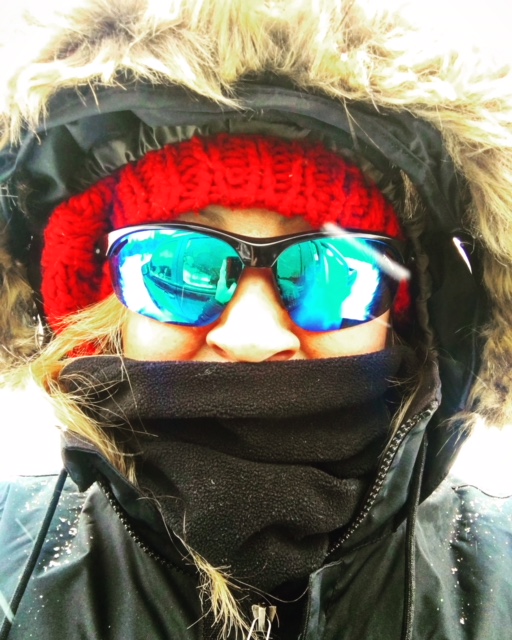 Since my climb last year, I have spent almost no time out in the woods.  I had a severe calf/foot injury that locked me into that boot for 6 months.
Of course I have had to keep my body moving and so I found some routines inside the walls of my gym that I could do and still keep my body moving and built a lot of strength at the same time.
I got used to those routines and got comfortable and since the environment was controlled, I stuck with it which really worked out well for me.
What I didn't realize inside of that time is that I hadn't been able to get outside and walk, hike, bike or just stroll through the woods…and I also didn't realize how much I missed it.
Two weekends ago, as I wrote in the previous blog post, I ran a 5K on a trail in the snow.  It was a test for my foot which responded well.  This past weekend I thought I would test it again and I went snowboarding on Saturday.  If you have followed me through the years, snowboarding is one of my greatest joys.  My foot managed snowboarding well too.
Sunday, Mike and I decided to go out snowshoeing along the Arcadia Bluffs overlooking Lake Michigan.  Through these two adventures, snowboarding and snowshoeing, it hit my core that I hadn't hardly spent any time outside in almost a year.  It also reminded me just how much power and peace I find from being out in nature.  Being in the woods and in fresh air is an absolute MUST for me.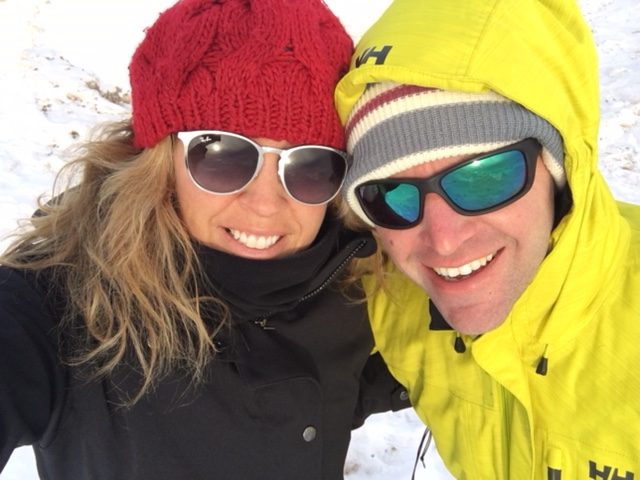 As I am cruising the trails on snowshoes, I am taking in the fresh air, the scenery and the trees around me.  With snow falling and getting stuck in my eyelashes, I feel that peace and I begin to remember just how much that serves my soul.  WOW I have missed that!!!
Fortunately for us, we have had loads of snow back at home and so Monday night I went out after dark and put my snowshoes on again and wandered out around my old stomping grounds by the light of my headlamp.
I am so grateful for the reminder that was offered to me last weekend.  And since I have manage more and more outdoor activities as my foot heals, I am opting to spend less time in the gym and more time in the fresh air.  I am grateful for all the lessons I learned during "boot camp" and I am also really excited to be getting back to my normal life.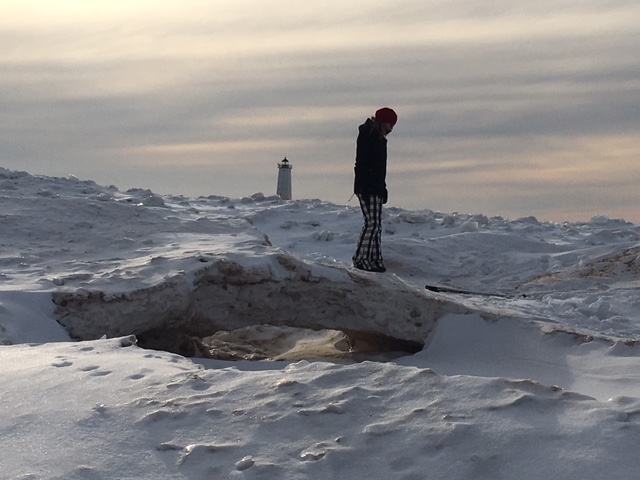 I am a nature girl.  I love the outdoors.  I relax on walks in the woods, mountain biking, snowboarding and hiking.  I need that in my life.  In fact, I think all humans need a regular dose of nature in order to maintain health and peace.
We all have a tendency to stay focused at the task at hand and taking care of the needs of those around us and we unintentionally veer away from grounding and centering forces like getting out and exploring the Earth.
Have you noticed a place in life where you recharge your batteries?  Is there a spot outside that you like to visit?  An outside activity that you enjoy for re-centering life?  Share with me your favorite things when nature calls!!